Job Feature: Fire Buildings Repairer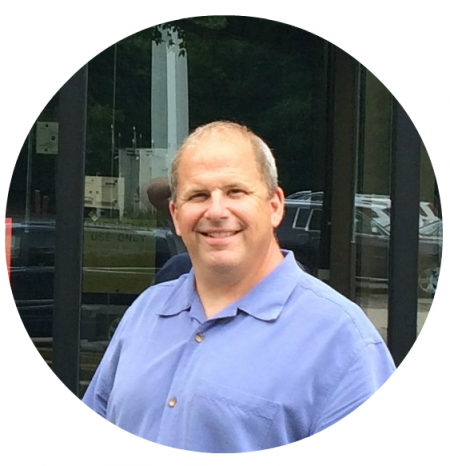 Dave H. - Building Maintenance Supervisor
Do you want to play an important role in protecting the life and property of the people of Saint Paul? We're looking for a Fire Buildings Repairer to join the Fire Team. You can read below to gain an insight into the position from Dave H., Building Maintenance Supervisor.
Q: What do you expect for this position to accomplish in the first 6 – 12 months?
DH: The Fire Buildings Repairer should be able to schedule and complete multiple work orders generated from Fire Department personnel on a daily basis. These work orders range from unplugging drains, repairing appliances, welding/repairing broken equipment, filling and delivering supplies to stations, and HVAC trouble shooting and preventive maintenance on a total of 24 buildings within the department.
Q: In your opinion, what skills does someone need to have to succeed in this role?
DH: To succeed in this role, you need to have very good personal and interactive skills, communication skills, and work well with other co-workers. Communication is key when you have to interact with the Building Maintenance Supervisor, other shop personnel and firefighters on a daily basis. Having a good overall mechanical background will help you in becoming mechanically inclined to trouble shoot many different types of issues within the department such as lite welding, plumbing, HVAC, appliance repair and maintenance. All of these skill sets are invaluable to have in ensuring the fire stations are operational 24/7.
Q: What is great about this job?
DH: The variety of job duties… never the same redundant duties. You are guaranteed to learn something new every day. Great people to work with!  Personally, it doesn't get any better than that.
Q: How does this position support the mission of the City?
DH: To serve all fire department personnel and maintain fire stations to the highest level.
To learn more or apply, click on http://bit.ly/2y5a2dx. Closing date is Monday, July 30, 2018, 4:30 PM CST.
Posted on July 24, 2018.