Friends of St. Paul Baseball
Friends of St.Paul Baseball is non-profit organization dedicated to enriching the sport of baseball within Saint Paul by raising funds to help maintain, update, and create baseball fields around the city. The organization directly impacts more than 5,500 youth and amateur baseball players every year and raised $30,000 in 2013 for the City of Saint Paul.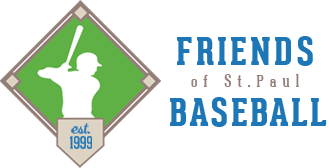 Interested volunteers are encouraged to contact Municipal Athletics at 651-558-2255.