Cayuga Play Area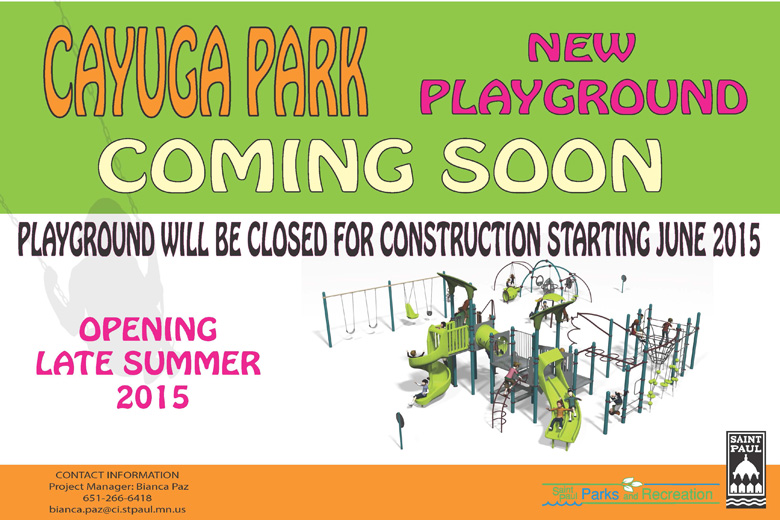 Project Updates
The Cayuga Play Area Project has been completed!
Project Overview
The City of Saint Paul Parks and Recreation has secured CIB funding to renovate the existing play area at Cayuga Park. The scope of the work includes:
Replacement of the existing play equipment with equipment which meets CPSC and ADA guidelines
Addition of synthetic resilient surfacing for both accessibility and safety.
Site improvements including walk, benches and landscaping will be provided if necessary.
Community Meetings
Pop-Up Design Camp at Cayuga Park:
July 17th: 3:00 pm to 6:00 pm
July 19th: 11:00 am to 2:00 pm
July 20th: 4:00 pm to 7:00 pm
Project Resources
Project Funding: CIB