YJ01 Providers
Right Track YJ01 provides city-subsidized summer jobs in parks, libraries, and nonprofits.
YJ01 offers a variety of jobs for youth in recreation and community centers, pools, libraries, gardening, construction, video production and much more. Right Track YJ01 jobs may be with organizations like Saint Paul Parks & Recreation, the Science Museum of MN, YWCA, Youth Express, Urban Roots and many more.
---
Benefits to Providers
Opportunity to expose youth from diverse backgrounds to careers in your industry
Youth wages are subsidized by Right Track
Opportunity to interview youth applicants and make hiring recommendations
Right Track staff are available to help troubleshoot workplace issues that arise
Recognition on Right Track materials and website as a supporter of Saint Paul's future workforce
What Providers Do
Interview and recommend youth who are interested in working for your organization
Provide a 6-to-9 week summer job between June 22 and August 14
15 to 20 hours per week
Provide a designated supervisor to oversee youth performance and submit time cards
What Right Track Provides
Orientation and training for workplace supervisors
Payroll services for youth workers
On-site intervention for workplace issues that arise
---
YJ1 Right Track Partners
These organizations provided jobs to YJ01 youth interns in 2019.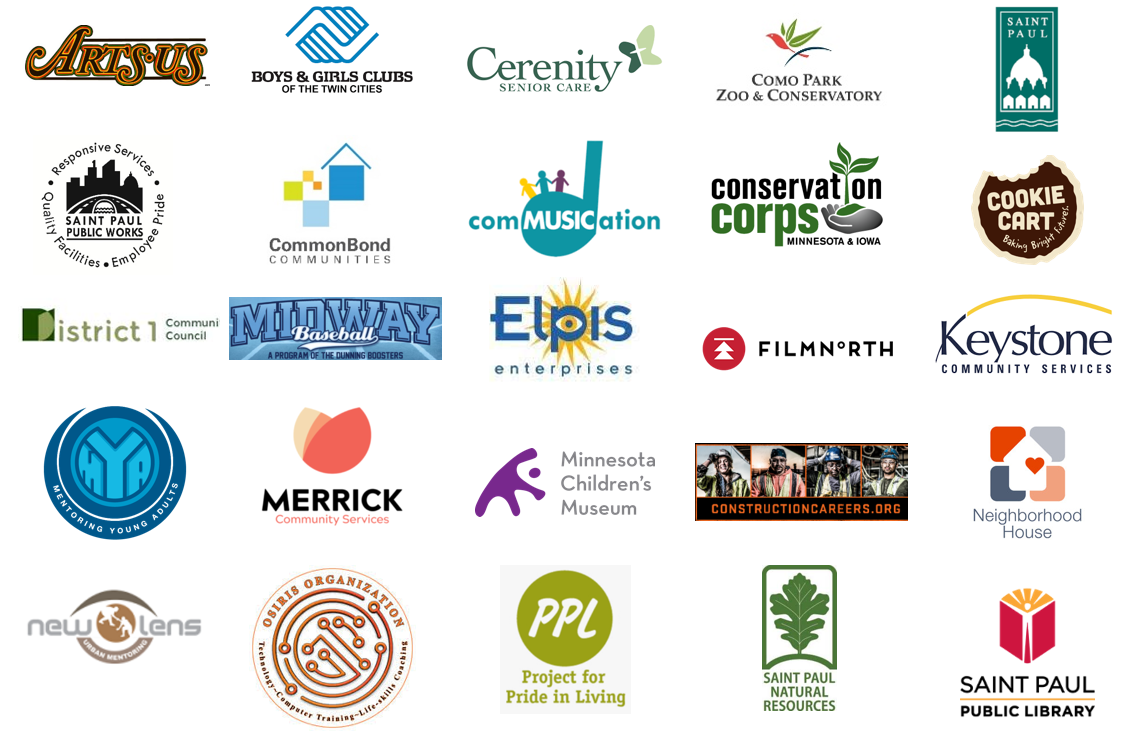 Contact Right Track at (651) 266-6363 or RightTrack@ci.stpaul.mn.us