Physical Fitness
Overview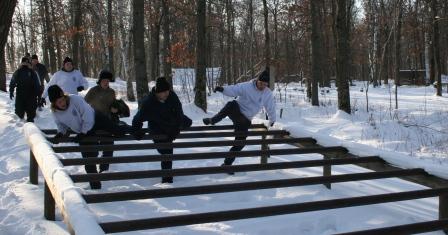 At the beginning of the SPPD Academy you will perform a battery of tests designed to measure your level of physical fitness.
These tests are designed to measure cardiovascular endurance, muscle strength, muscle endurance, flexibility, and body composition. You will be required to perform all tests at a satisfactory level by the end of the academy.
Therefore, it is in your best interest to report to the SPPD Academy in good physical condition, as you will be involved in a strenuous physical training program 3-5 days a week.
Tests
Specific fitness tests include:
Body Composition / Percent Body Fat
Flexibility / Sit and Reach Test
Muscular Endurance / Timed Sit-Ups (one minute)
Cardiovascular Endurance / 1.5 Mile Run
Muscular Strength / Pushups (un-timed)
Anaerobic Power / 300 Meter Run
Explosive Power / Vertical Jump
For more information, view the test descriptions and minimum fitness test standards.