School Resource Officers and School Patrol
School Resource Officers+
The School Resource Officer (SRO's) first duty is that of a sworn law enforcement officer, while simultaneously striving to promote a positive interaction with students, parents, faculty and administrators. The SRO takes a proactive approach with students to identify those at risk, and if necessary, intervene with appropriate action to build healthy and trusting relationships.
The SRO is a positive role model for many students who are not exposed to such role models in today's society. The SRO's presence in the school sends a strong message that violence and certain behaviors are not acceptable.
Meet our Team:

Jermaine Davis, Central High School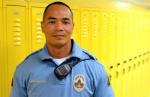 Toy Vixavong, Como High School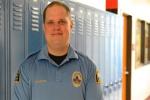 Mark McGinn, Harding High School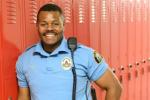 Cortez Hull, Highland Park High School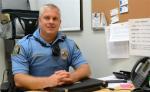 Cort Baumgart, Humboldt High School  


 Tong Yang, Johnson High School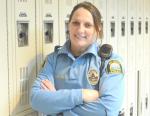 Annie Baumgart, Washington Tech High School
Multiple Roles of the School Resource Officer:
Educator
SROs provide programs on law and safety-related topics. The emphasis of their presentations is on educating the students about safety, the law and their roles in society.
Counselor
SROs counsel students on a variety of issues including mediation of anger conflicts, drug and alcohol concerns, physical abuse and other matters connected with the law. SROs interact closely with parents, teachers, and administrators to provide appropriate levels of information  and student support.
Law Enforcement  Officer
The School Resource Officers work closely with the school administrators, parents, and court system to hold offenders accountable and resolving issues with alternatives to juvenile detention when appropriate.
Coach
SROs have volunteered their time to assist in coaching different teams within the school district. Besides being active in the school during the day, they build a different type of relationship with the students when they coach or assist  at school events in the evening or on the weekends.
Mentor
SROs utilize their time to mentor youth. They create programs that meet the needs of students in their specific schools.  They get together with their mentees and students learn to trust and respect the Officer.  Students stop seeing a uniform and see an adult role model who helps them to be the best person they can be. Here are a few examples of the programs SROs create and participate in with students in St Paul Schools:
PAL Fitness Club
PAL Fishing Club
PAL Fitness with Special Education Students
SPPD/SPPS Food Drive (2200 Lbs of food)
Girls Empowerment Group – 7th Graders
Keeping Kids Safe – Mental Health Support group
MN Trades Academy
PAL Fishing Club
Check and Connect
Johnson Hmong Club
Trap Shooting Club
High School Varsity Football
High School Varsity Basketball
PE Fitness
Grant writing with JROTC
Community event with Immigrant communities
High School Varsity Basketball
Morning Mentoring – Homework Helping
High School Varsity Football
Christmas for families
Morning Fitness before School
PAL Flag Football Tourney
Connecting homeless kids to housing
Buy meals for students in need

It's not about being a mentor ... it's about being a role model to future leaders!
School Patrol