National Night Out
Saint Paul's National Night Out
August 7th, 2018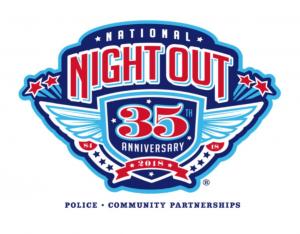 National Night Out is an annual nationwide event that encourages residents to get out in the community, meet neighbors, and partner with police.  Events can be simple gatherings to large community events. National Night Out has participation across all 50 states.  St. Paul was ranked 3rd nationally for a city with a population between 100,000-300,000 in 2017.  We had over 300 registered parties and are looking forward to even greater participation in 2018.
We encourage, ask for and appreciate ALL SAINT PAUL residents to participate on Tuesday, August 7, 2018 for the 35th Annual National Night Out! Neighborhoods include everyone: homeowners, renters, retail and all businesses are needed to help make our city "the most livable place in America!"  Hosting a block party or an event of any kind, large or small, provides a way for people to meet one another and discover how they can keep their neighborhoods crime free and high quality for all who live, work and play there. National Night Out has proven, time and time again, to help people work together to improve the safety of their surroundings. 
A list of public events will be available July 30, 2018.