7th Street E main replacement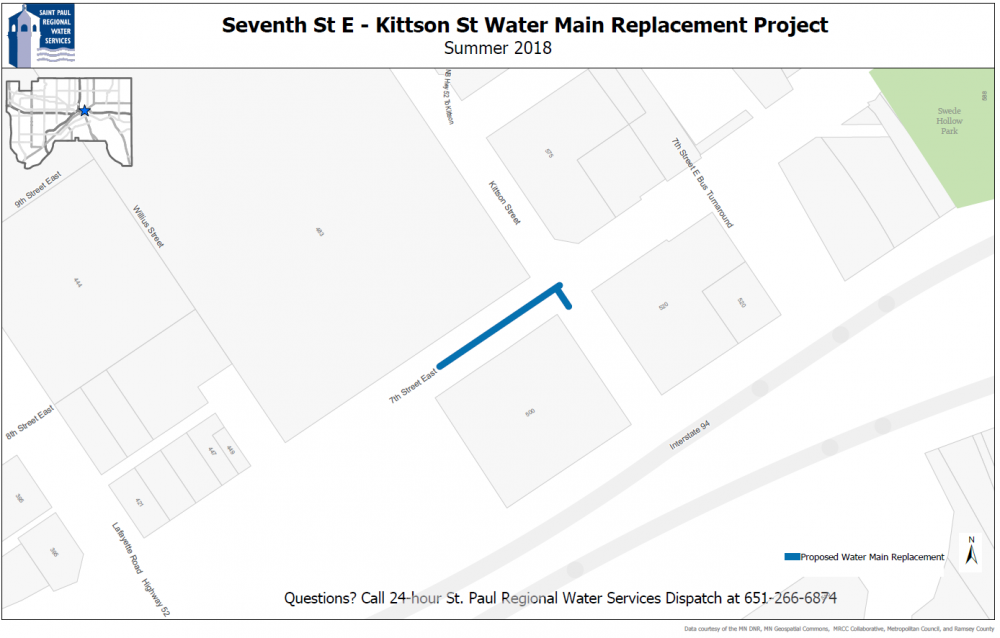 St. Paul Regional Water Services crews will be replacing the water main on Seventh St E at the intersection of Kittson St. 
The original cast iron water main has suffered repeated breaks and will be replaced with ductile iron pipe.
Work will begin on Sept. 12 and is expected to be completed about two weeks later.
Residents will not be assessed any costs for this water main replacement project.
Impact
7th St E will remain open for the duration of the project.
7th St E will have one traffic lane open for east and west bound traffic.