Mendota Rd. Water Main Replacement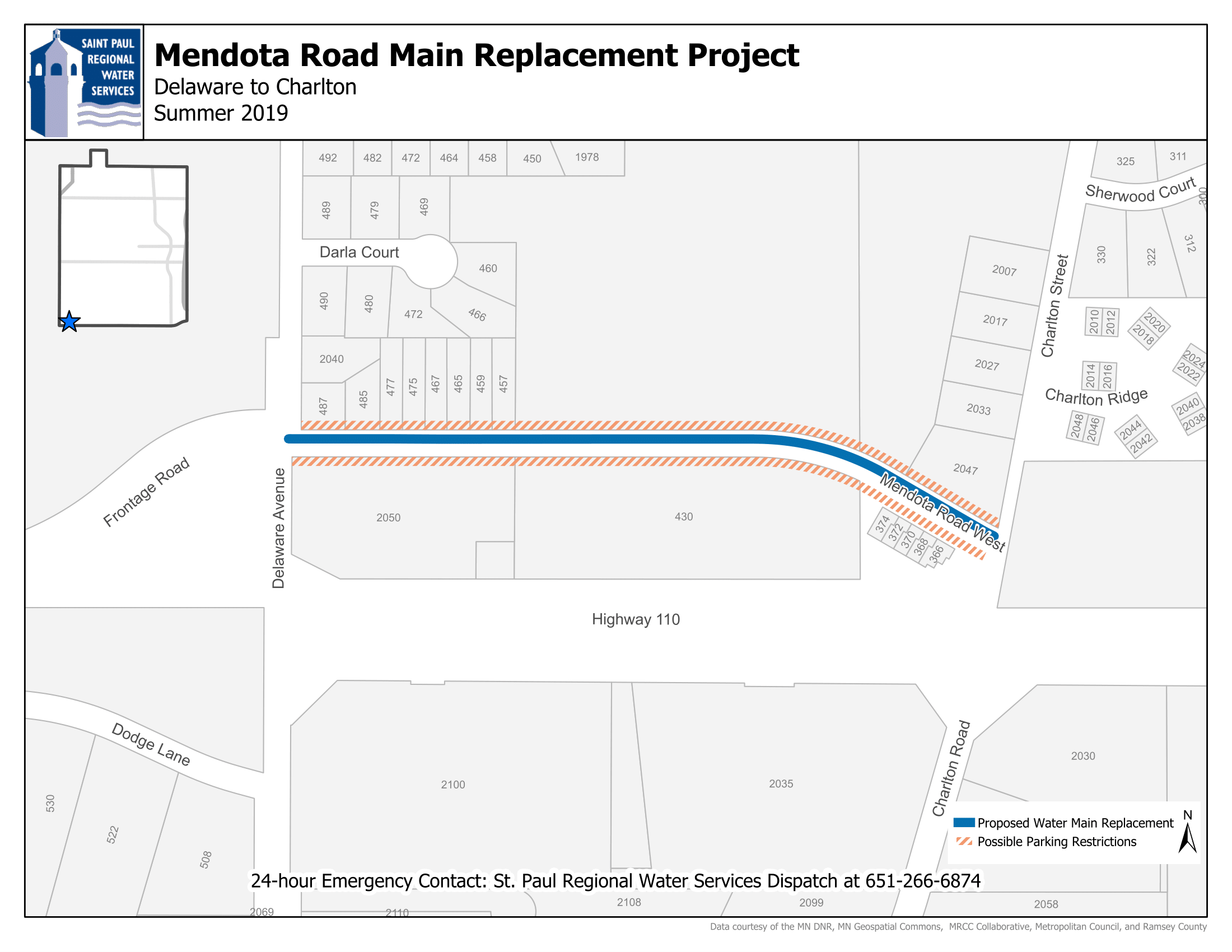 The original cast iron water main within the project area was installed in 1969. It has suffered repeated breaks over the years and has exceeded its useful life. 
SPRWS crews along with Quam Construction Co. will replace the existing 8" cast iron water main with 8" HDPE pipe via a trenchless method called pipe bursting.
Project Updates
Tuesday, October 15, 2019
Water main replacement and street restoration is complete on Mendota Road. Traffic pattern will come down on 10/15 and Mendota Road will be open to normal traffic.
Friday, August 30, 2019
Water main has been installed from Delaware to Charlton. A small portion of water main needs to be installed in the Charlton intersection. SPRWS will continue to work on reconnecting services in the project area. Once work is complete, the disturbed portions of the roadway will be paved.