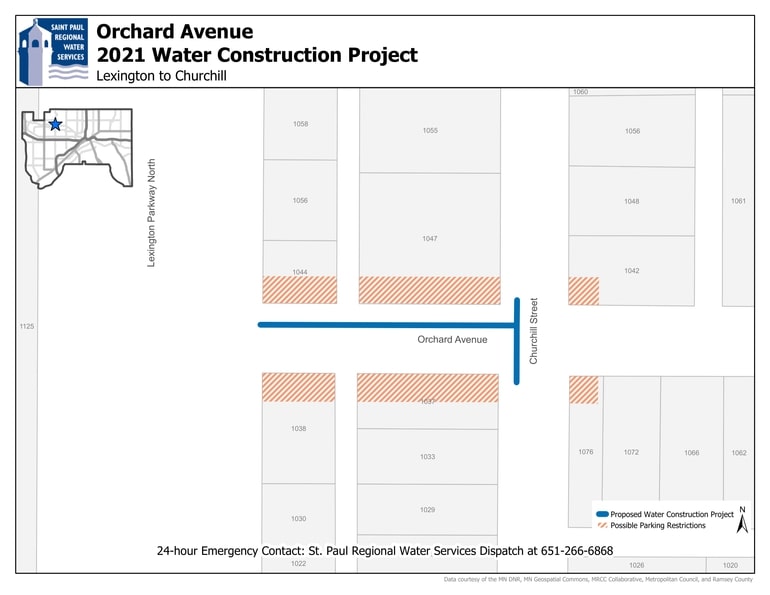 Project Engineer: Kaitlin Swanson 651-266-6289
The existing 6" water main within the project area was installed in 1889. SPRWS will be hiring a contractor to install new 6" HDPE pipe using a method called directional drilling to serve the area in place of the existing water main.
Project Scope:
Install 250 feet of 6" HDPE pipe
Install valves and connect to existing services
Restore street pavement as needed
Project Updates
Contractor will be performing pre-work in the project area to prepare for project start later in the construction season. Specific start dates to be determined.
Project Updates
Project is in progress. Temporary water main has been set up.
Project Updates