Portland Ave. Water Main Replacement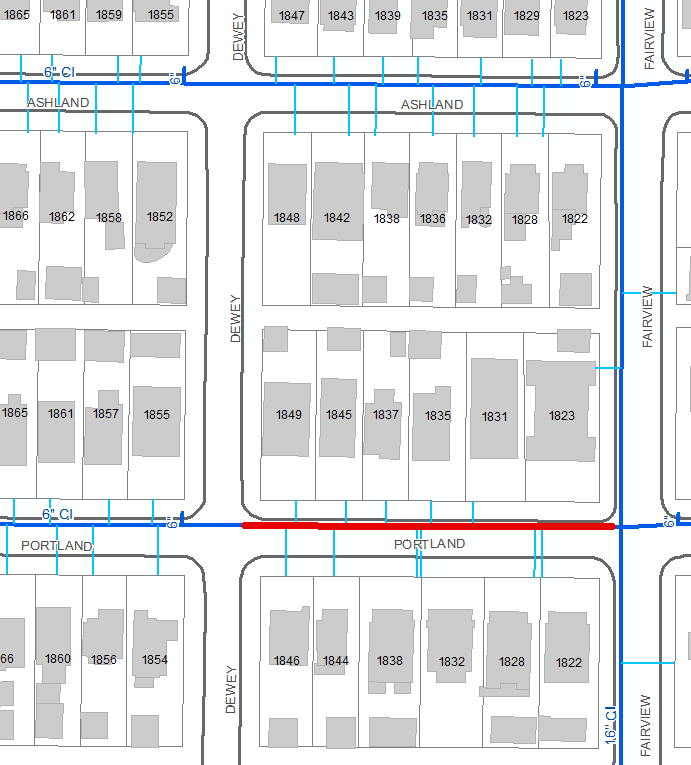 Begins in mid-May

Should last 1-2 weeks

Section of Portland Ave. between Dewey St. and Fairview Ave.

Temporary water will be supplied and connected to hose bibbs. 
Only residents of 1831 Portland Ave. should expect to lose water when temporary mains are connected. 
This water outage may last up to eight hours.  SPRWS staff will work to minimize the duration and impact of these water losses on residents. 
Impact
Parking will not be available on Portland Ave. for the duration of the project

Traffic on Portland Ave. will be reduced to one lane and may be cut off completely at times.
Project Updates
Tuesday, May 22, 2018
Water main work is nearly completed as of 5/22/2018.
Crews will be working to tie in all services and finish the subgrade for the roadway.
A paving crew from Bituminous Roadways will follow SPRWS crews to complete paving.
The site should be fully restored by 5/25/2018.