Man dies after shooting on Saint Paul's East Side
The 911 calls started coming in at about 11:15 p.m. Saturday, Sept. 28 from the 1000 block of Hudson Road, where it intersects with Earl Street. Someone had fired a gun and a man had been struck.
Saint Paul police officers rushed to the scene and found the victim lying in the street suffering from an apparent gunshot wound. Officers rendered aid and summoned St. Paul Fire medics, who transported the man to Regions hospital. He died at the hospital.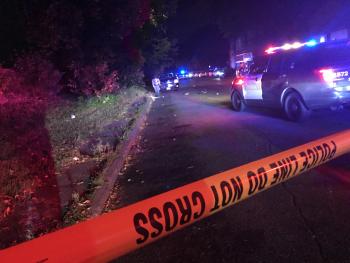 Now homicide investigators are looking for the person or people responsible for the city's 22nd homicide of the year and eighth since Sept. 2.
Investigators note that there are two bars nearby, and they are asking anyone who was in the area to call the Homicide Unit at 651-266-5650. In the meantime, the Forensic Services Unit is processing the scene for evidence such as shell casings, surveillance video and anything else that can help identify the shooter.  
The Ramsey County medical examiner will positively identify the victim and determine an exact cause of death. This information, along with any updates on the case, will be released on the Saint Paul Police Department Twitter account, @sppdmn.
More than 120 people have been shot in Saint Paul this year, 22 in September.