Man dies hours after being shot in Saint Paul's Payne-Phalen neighborhood
Saint Paul investigators are searching for person or people responsible for a deadly shooting that occurred on the 1000 block of Sims Avenue during the morning hours of Monday, Aug. 19.
Saint Paul police officers were dispatched to the area at approximately 10:30 a.m. on a report of a person shot. A woman had called 911 and was frantically asking for an ambulance to be sent to the address before hanging up. Seconds later, another 911 caller stated that someone had been shot, and a woman could be heard screaming in the background. 
When officers arrived, they found the adult male victim in a bedroom of the home with what appeared to be a gunshot wound to his chest. St. Paul Fire Department paramedics responded to the scene and transported the victim to Regions Hospital, where succumbed to his injuries at approximately 2 p.m.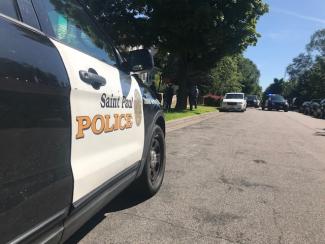 Homicide investigators are working to determine who was there and what led to the shooting. The department's Forensics Services Unit is processing the scene with the hope to find physical evidence that will tell the story of what led to the killing.  The Ramsey County medical examiner will positively identify the victim and determine an exact cause of death. This information, along with any updates on the case, will be released on the Saint Paul Police Department Twitter account, @sppdmn.
This is an open and active investigation and no further information is available at this time.
This is the 14th homicide of 2019 in Saint Paul.