Mayor Coleman Appoints Dady as Chief of Staff
Mayor Coleman Appoints Erin Dady as Chief of Staff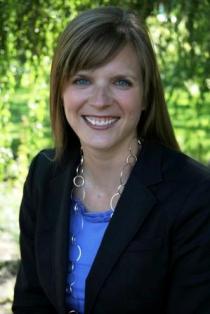 SAINT PAUL – Mayor Coleman announced today that he has appointed Erin Dady as his new Chief of Staff. Dady succeeds Sara Grewing, who is now the Saint Paul City Attorney. Dady, who previously served as the city's Director of Marketing, will assume her duties as Chief of Staff immediately.
"Erin has consistently proven herself to be an innovative leader with strong managerial skills. I am proud to appoint her as my new Chief of Staff. There is no doubt in my mind she is the right person for this job and am confident she will take the work being done in Saint Paul to the next level," Mayor Chris Coleman said.
Dady will bring an extensive background in government and politics to her position, including policy work and advocacy. Erin grew up in Saint Paul's Highland Park neighborhood, graduating from Visitation High School before attending Northwestern University in Evanston, IL. She has worked as a field organizer for Senator Paul Wellstone, aide to Congresswoman Jan Schakowsky, and legislative aide and later Political Director for Congresswoman Betty McCollum.
After working on Mayor Chris Coleman's successful bid for mayor, Erin joined Coleman's staff in 2006. As Director of Marketing, Erin was influential in bringing key events to the City, including the "A Prairie Home Companion" movie premiere, Red Bull Flugtag and the 2008 Republican National Convention.
In addition to her work for the City, she serves on a number of community boards of directors and committees, including Women Winning: The Minnesota Women's Campaign Fund, Landmark Center and Jeremiah Program.
###