Saint Paul police release additional information on city's first homicide of 2018
Investigators with the Saint Paul Police Department's Homicide Unit say they have identified and interviewed the person who shot and killed a woman in a convenience store Monday, Jan. 29.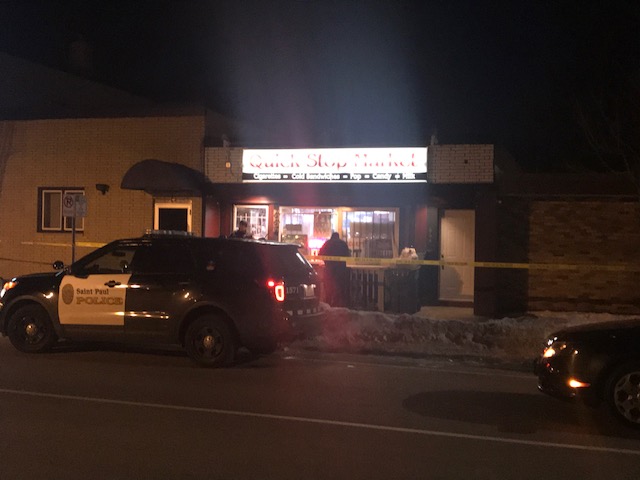 Officers were called to the store on the 600 block of Payne Avenue at about 7:30 p.m. on a report of a shooting. Upon arrival, they located a woman suffering from an apparent gunshot wound. The officers began life-saving measures and called for Saint Paul Fire paramedics, who pronounced the woman dead at the scene.
Investigators interviewed employees who were in the store at the time of the shooting.  
No arrests have been made in connection with the case, and investigators are continuing to work to determine the circumstances.
The Ramsey County Medical Examiner's Office is working to positively identify the deceased. That information, along with ay updates on the case, will be released via the police department's Twitter account, @sppdmn.