Weekend Traffic Alert: Plan ahead, leave early, carpool and use public transportation
It's going to be a busy weekend in Saint Paul.
With the Twin Cities in Motion races, three college homecoming football games, the Hocktoberfest street festival, several hockey games–including the Minnesota Wild home opener, concerts, exhibits and more, there will be an estimated 100,000 visitors in Saint Paul throughout the course of Friday, Oct. 5, Saturday, Oct. 6 and Sunday, Oct. 7. 
There will also be road closures. 
Those who will be in the area or participating in the events are encouraged to use Metro Transit. If you use your own vehicle, be sure to plan ahead, allow for extra travel time, carpool and use alternate routes.
Traffic will be heavier and parking will be more limited than most weekends in Saint Paul.
Here are the events in which there will be road closures in the city over the weekend:
Saturday, October 6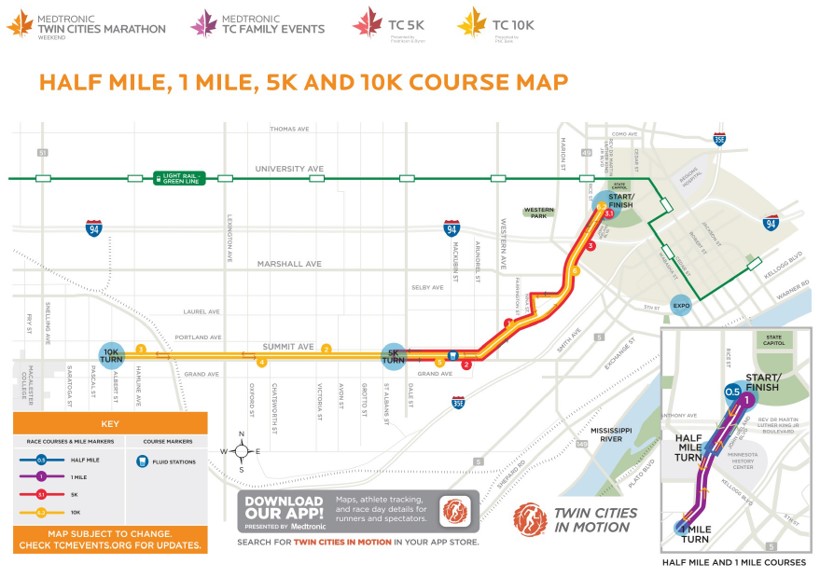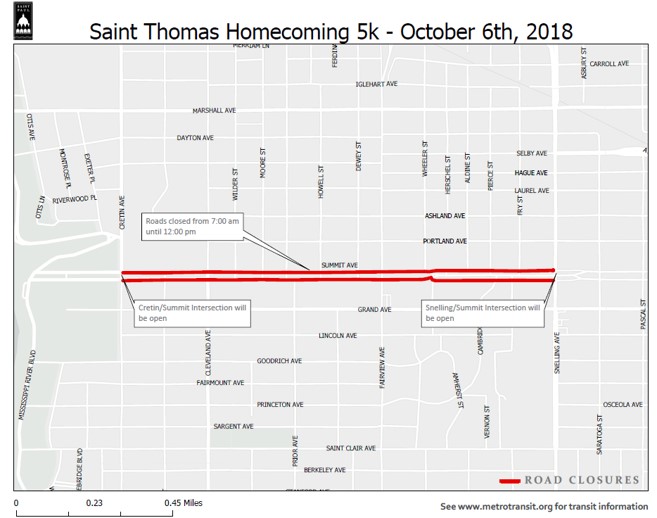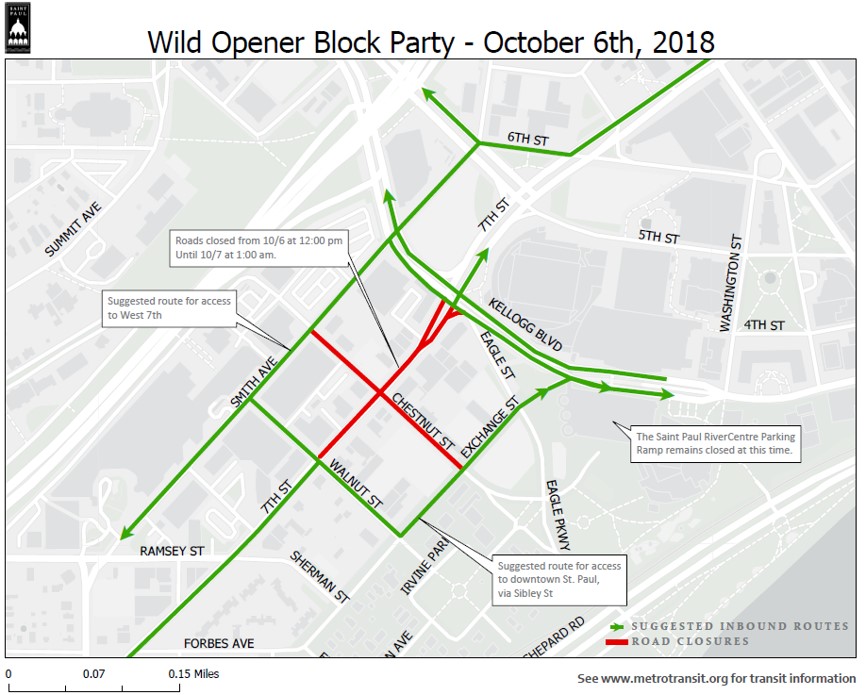 Sunday, October 7