State of Our City Summit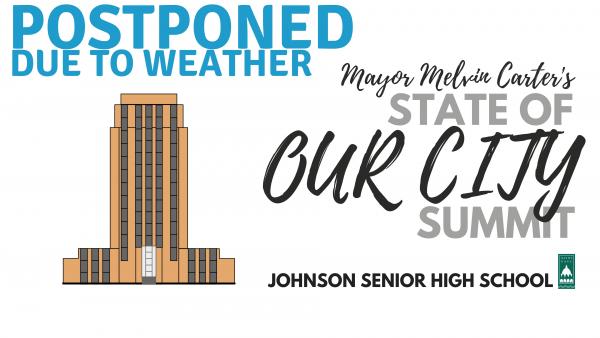 Due to expected inclement weather, the State of Our City Summit originally scheduled for tomorrow, Saturday, April 14 at Johnson High School at 9 a.m. has been postponed. It is our desire to host a powerful, welcoming and energizing event to promote community and create a shared vision for Saint Paul. Unfortunately, the forecasted weather presents too many variables and risks to proceed as originally planned.
 We sincerely apologize for any inconvenience this may cause. We will be in touch soon about a rescheduled date for the State of Our City Summit.
 Office of Mayor Melvin Carter