Jobs
Apply for a Current Job Opening    Apply for an Internal Opening   Apply for an Internship 
How to Apply for a Job   Join the Talent Community  
Job Promotions: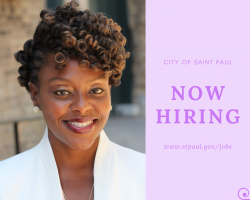 Director of Human Rights and Equal Economic Opportunity – A fundamental department that champions justice and equity by confronting issues of discrimination and providing innovative avenues for accessibility and economic opportunities for all residents and businesses.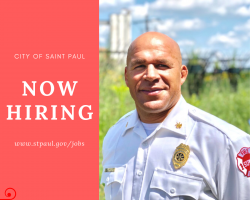 Fire Chief – A vital department that will ensure the safety of Saint Paul's residents and visitors in areas such as public education, emergency medical response, fire suppression, and technical rescue.
Employment Resources
The City of Saint Paul is an equal opportunity/affirmative action employer. Veterans, women, persons of color, members of the LGBTQ community, and individuals with disabilities are strongly encouraged to apply. See Workforce Utilization reports and plan.