Emergency Management
Find the latest from the National Weather Service here, with its info-graphic - Twin Cities Weather Story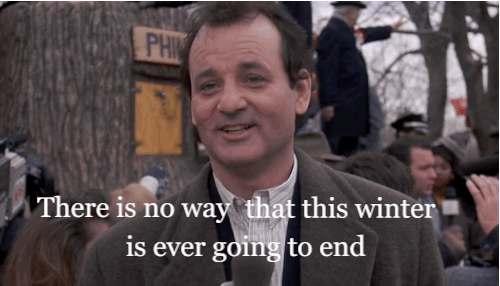 Eventually winter will end and Spring will arrive.  And when it does, Severe Weather risks come with it. 
   April 9-13 is Severe Weather Awareness Week.  Learn more HERE
Each day of the week focuses on a different weather safety topic:
WINTER PREPAREDNESS
For more on Extreme Cold Safety information, visit http://www.nws.noaa.gov/om/cold/.  Ensure your car is ready with an emergency kit by visiting https://www.ready.gov/car.  Dress in layers to best fight the cold conditions and properly mitigate body temperatures.  See the Wind Chill chart here
During such extreme cold, staying warm at home can put a stress on heating systems and other options are used.  Keep all space heaters at least 3 feet from combustible material.  Carbon Monoxide is a threat to be aware of; install or check your Carbon Monoxide detectors.
Snow Emergency?  Can I park there?  Check out Saint Paul Public Works website to learn more here
Winter is here!  Learn more about how to prepare for winter https://www.ready.gov/winter-weather

Make sure you are ready as you travel over the river and through the woods, to Grandmother's house, or anyone else's house, this winter  https://www.ready.gov/car

Ready.gov has a multilingual webpage Resources for Other Languages. Each page contains flyers, brochures, tri-folds, press releases and public service announcements tailored to provide disaster preparedness, response, recovery and mitigation information.

Winter Storm Safety Tips and Resources in English or Spanish and Extreme Cold Safety Information here

For forecast and weather information, visit the National Weather Service Twin Cities website

Twin Cities Weather Story and outlook: https://www.weather.gov/mpx/weatherstory

Enhanced Weather Outlook graphical tool HERE

 Ice Safety tips

How miserable is this winter?  Were the winters when you were young worse than they are now?  You may be able to prove it with the Winter Misery Index.  Find out here

Winter Weather tips here

Weather safety tips in other languages here

As leaders in multi-language health, safety and emergency readiness communications, ECHO has worked with bilingual community leaders and health and safety experts to create preparedness information, messaging and high quality videos in multiple languages. 

Winter Preparedness and Extreme Cold Safety information and videos can be found here in English, and is also available in Spanish, Hmong, Somali, Vietnamese, Lao, and Khmer

Saint Paul Forestry
Downed trees from storm or ice damage?  Here's what you need to know.  https://www.stpaul.gov/departments/parks-recreation/natural-resources/forestry/storm-response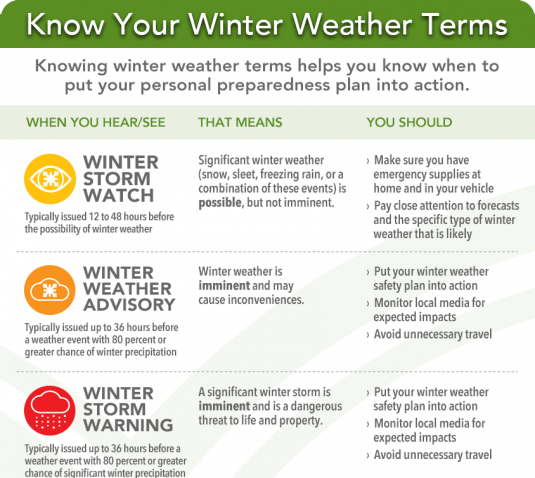 Health Preparedness Topics
Seasonal Influenza Information can be found here

Translated material on Influenza can be found here

Tuberculosis information is available here
Emergency Preparedness information is available here

Zika Virus information
WHAT WE DO
The mission of Emergency Management is to build, sustain and improve our community's capability to mitigate against, prepare for, respond to and recover from threatened or actual disasters, whether natural or man-made and acts of terrorism.  We accomplish this by working with our partner agencies and organizations.  This mission ensures that Saint Paul remains the "Most Livable City in America."
The City's emergency readiness planning efforts focus on all hazards: weather-related disasters, terrorism, and disease outbreaks. Emergency preparedness requires strong partnerships with other local, state and federal agencies. While these partnerships are essential to ensuring that we have the resources we need to handle such an emergency, it is important to realize that all of us play a part in being prepared and vigilant.  Prepare yourself and family for when disaster strikes.  Have emergency kits for both your home and vehicle, emergency contact information, emergency plans such as fire escape routes or what to do for a tornado, know at least 2 ways out of your neighborhood or work location, and save important documents in a portable media device.  More information can be found at www.Ready.gov
THE CITY OF SAINT PAUL IS EMAP ACCREDITED!
 
The City of Saint Paul has completed its accreditation review and is compliant with all 64 Emergency Management industry standards. This is a great accomplishment by the city that only about a dozen other cities can claim! You can read more about this here.
OUTDOOR SIREN ACTIVATION  
Counties and cities own the sirens, and therefore decide how and when to activate them. The National Weather Service does not sound them.
Sirens are activated for: 
Monthly test (1st Wednesday of every month at 1 PM)
Tornado warnings
All severe thunderstorm warnings with winds in excess of 70 MPH
Sirens normally sound for about three minutes, and then go silent
There is no such thing as an "all-clear" for storms
What to do when sirens are activated:
When sirens are sounded they are to alert people outside of an impending severe weather event.
If you hear the sirens immediately stop what you are doing, go indoors and tune into your favorite radio or tv station for further details or seek shelter immediately.
To receive severe weather warnings indoors, Emergency Management and the National Weather Service recommend the purchase of a weather radio, which can be found on-line and can be purchased from local electronic stores. These radios can be programed for your specific County and can sound for a variety of weather events.
EMERGENCY NOTIFICATION SYSTEM
The Ramsey County Emergency Center (9-1-1 center) alerts residents of emergencies. Residents may sign up to receive these Emergency Alerts. To receive these alerts, please click on this link.  
RED CROSS EMERGENCY APP
The Red Cross provides a number of mobile apps to help prepare for disasters, including Floods, Tornadoes and Wildfires.