Emergency Management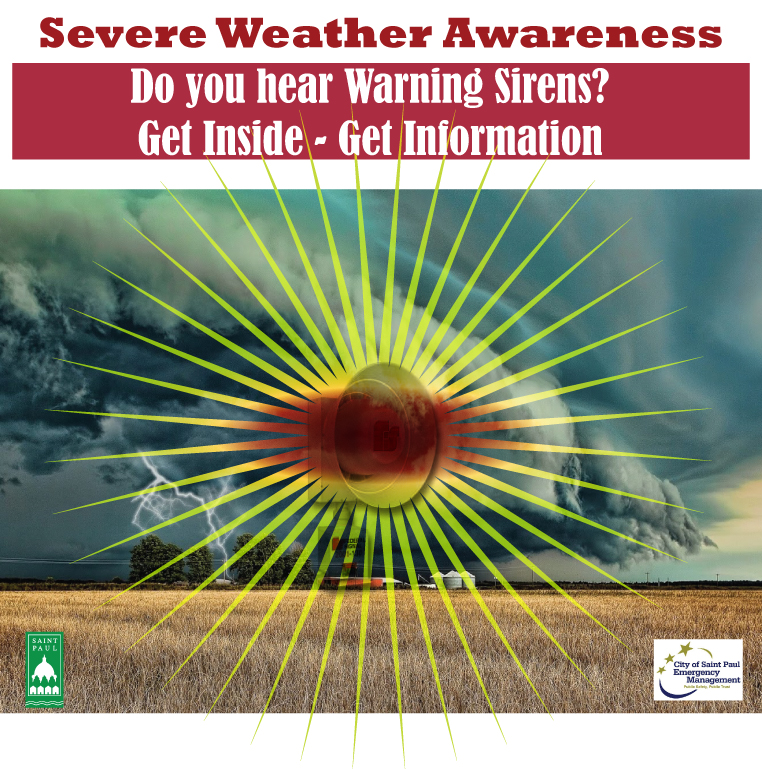 It is a good time to be aware and prepared for any emergencies. Click on this link to find out how you can prepare. 
The Saint Paul Department of Emergency Management is responsible for coordination of the City's response to emergency situations and disasters such as:
Severe weather
Flooding
National events
Hazardous material incidents
Mass casualty incidents
Acts of terrorism
And much more
To accomplish this the Department of Emergency Management has developed the City's Emergency Operations Plan, or the EOP. This plan provides the framework upon which the City of St. Paul prepares for, responds to, and performs its emergency response functions.
Be Prepared, Make a Plan
There are many things that can occur unexpectedly. It is good to be prepared and have a plan in place. You can find ways to develop a plan and keep your family/business safe. 
Be Aware, 

Winter is Here

Winter is here and we must remember to be aware of the cold and its dangers.

Although Winter Hazard Awareness Week (November 14-18, 2016) has past, please visit the following links to get information on the being prepared for winter weather
Saint Paul Winter Snow Emergency App
The FREE Saint Paul Winter Snow Parking app provides:
Snow App Iphone Screen Shots with explanation.JPG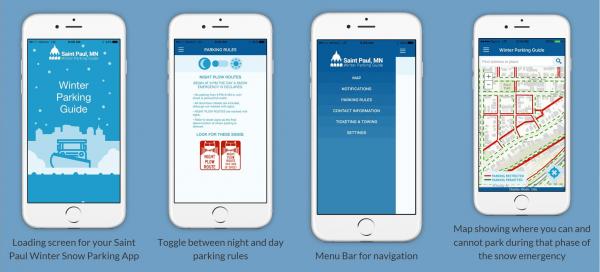 notifications when snow emergencies are declared
when and where you need to move your vehicle
a map showing where you can and cannot park during all phases of the snow emergency
basic snow emergency parking information
contact information if you have questions
towing locations and contact information
links to snow emergency information in 8 languages
Make sure you don't get towed this winter by downloading the Winter Snow Parking app. For more information, please visit Saint Paul Public Works for more information about this app.
Emergency Alerts in Saint Paul
You may sign up to be to receive Emergency Alerts. To receive these alerts, you can enter your contact information on Ramsey County's site.
Early Warning System 
The City of Saint Paul has 37 warning sirens throughout the city. Emergency Management Director Rick Larkin talks about the upgrades.
OUTDOOR SIREN ACTIVATION
Counties and cities own the sirens, and therefore decide how and when to activate them. The National Weather Service does not sound them.
Sirens are activated for: 
Monthly test (1st Wednesday of every month at 1 PM)
Tornado warnings
All severe thunderstorm warnings with winds in excess of 70 MPH
Sirens normally sound for about three minutes, and then go silent
There is no such thing as an "all-clear" for storms
What to do when sirens are activated:
When sirens are sounded they are to alert people outside of an impending severe weather event.
If you hear the sirens immediately stop what you are doing, go indoors and tune into your favorite radio or tv station for further details or seek shelter immediately.
To receive severe weather warnings indoors, Emergency Management and the National Weather Service recommend the purchase of a weather radio, which can be found on-line and can be purchased from local electronic stores. These radios can be programmed for your specific County and can sound for a variety of weather events.
Red Cross Emergency Apps
The Red Cross provides a number of mobile apps to help prepare for disasters, including Floods, Tornados and Wildfires.