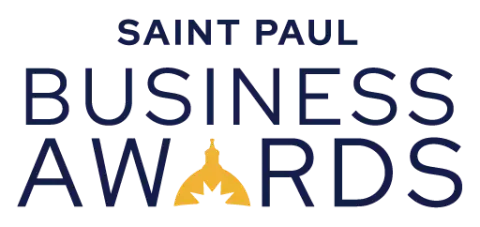 About the Saint Paul Business Awards
The Saint Paul Business Awards Program was launched in 2017 (RES 17-107) to recognize the outstanding businesses that call Saint Paul home.  The program recognizes local businesses that provide critical services, contribute to the City's community, invest in their employees and are committed to Saint Paul's values of equity and diversity.  Since then, twenty-four (24) Saint Paul businesses--small businesses to major employers and new start-ups to generations-old family firms--have been honored for their role in making Saint Paul a vibrant and prosperous city.
Business Awards Guidelines (

Eligibility Requirements)
To be eligible for an award, a Saint Paul business must:
be committed to equity, diversity and empowerment,

provide outstanding customer service,

be involved in the community or make attempts to better the community as a whole,

not have been selected by the committee for an award in five years, and

not be a non‐profit organization.

demonstrate commitment to the community through volunteer work and contributions,

be in good standing with the City of Saint Paul (i.e., no outstanding fees, abatement issues, etc.),
(Preference will be given to businesses who hire young people as interns, either through the city's Right Track program or in another way.)
---
Current and Past Business Awards Winners
The following are winners for each year of the program starting with year 2017: 
Online Nomination Form and Application
Thank you for your interest in nominating a business or applying for an award; however, the nomination and application period has ended.  Next year, please visit us again to make a nomination or to apply.