Welcome to Ward 4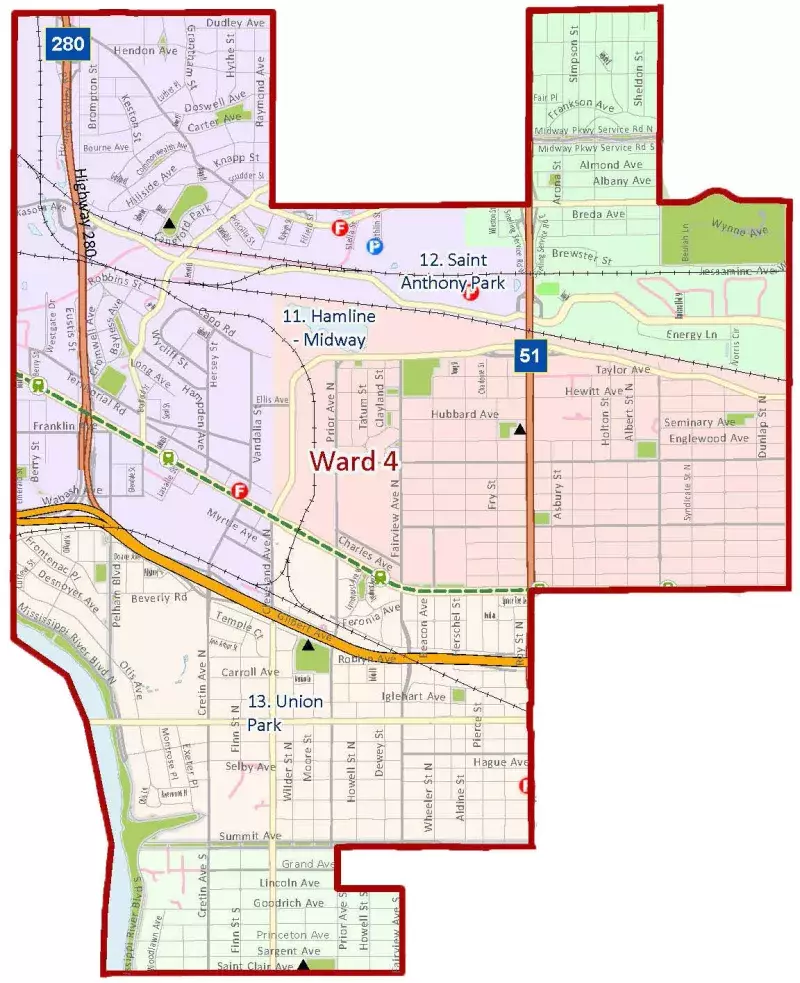 Ward 4 includes many of Saint Paul's best-known locations, including  "Minnesota's Main Street," Snelling Avenue and a large portion of Como Park.  The Green Line runs through Ward 4 along the diverse and busy University Avenue business district. Ward 4 includes all or part of five neighborhoods -- Hamline-Midway, Merriam Park, Saint Anthony Park, and parts of Mac-Groveland  and Como. You can look up your ward or district here.
About Councilmember Jalali 
Mitra Jalali was sworn in as the newest member of the Saint Paul City Council in a special election in 2018, and was reelected for a full term in 2019. Mitra's previous work includes being an educator, community organizer, and policy aide and congressional staffer to U.S. Rep. Keith Ellison. Her priorities in office include attainable and affordable housing and homeownership, community-first public safety and police accountability, sustainability and transit, and community wealth-building through economic development. Mitra is also passionate about organizing, inclusive community engagement, and representation for all, including underrepresented and underserved community members. In addition to serving as a City Councilwoman, she was co-chair of the 2020 U.S. Census collection initiative for Ramsey County, and currently serves on the board of the Family Housing Fund, the intergovernmental Joint Property Tax Advisory Committee, Ramsey County Dispatch and the Transportation Advisory Board.
District Councils
D10 Como Park Community Council
Shevek McKee, Executive Director
Macalester-Groveland Community Council
Alexa Golemo, Executive Director
Saint Anthony Park Community Council
Kathryn Murray, Executive Director
Leah Timberlake Sullivan, Executive Director
Things to Do in Ward 4
Are you looking for things to do or places to visit in Ward 4? Here is a small list of ideas:
Stay in Touch
Keep in touch with the Ward 4 office on social media
You can also contact the Ward 4 directly at ward4@ci.stpaul.mn.us or 651-266-8643