Who We Are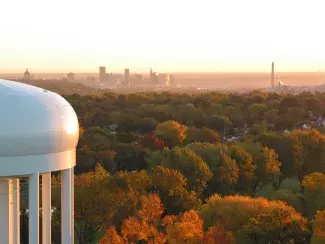 Saint Paul Regional Water Services (SPRWS) is the public drinking water utility for the city of Saint Paul and surrounding suburbs. We've been a public water utility since 1882, and our origin traces to a private company formed in 1869.
SPRWS serves approximately 450,000 customers. In order to meet this demand for reliable, high-quality drinking water, we treat and pump an average of 40 million gallons of water per day - enough to cover an entire football field in 93 feet of water.
No taxes are used to support the utility. The utility is self-supporting with revenue obtained through the sale of water and payment for services.