Objectives
Our primary focus at SPRWS is to ensure the continued supply of clean and safe water to our community. The objectives of the McCarron's Water Treatment Plant improvement project align with this:
Replace Aging Infrastructure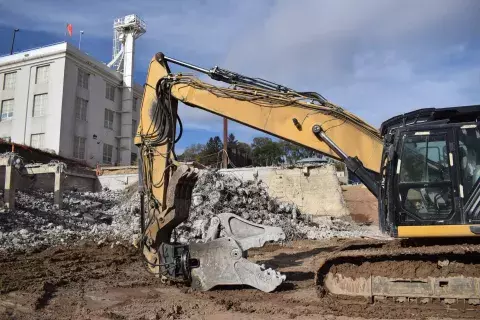 The majority of the current facilities at the treatment plant were built between 1920 and 1950. While they continue to serve us well, their reliability is reduced with each passing year. It's crucial for public health and safety that we replace these aging structures before they fail.
Cost Efficiency and Rate Control
We recognize the importance of being stewards of our community's resources, both in terms of water and finances. By starting this project when interest rates were low, we can carry out the improvements in a cost-efficient manner. This approach helps us avoid the much higher costs associated with emergency replacements, reducing the need for significant rate increases. All project decisions have been made with a clear focus on providing the best long-term value for SPRWS customers.
Secure Future for Water Resources
This project is about meeting the needs of today and securing the future of water resources for our community. The upgrades are investments in infrastructure that all 450,000 of our customers can rely on for generations to come. With these improvements, we're ensuring excellent quality drinking water for you and your family now and into the future.