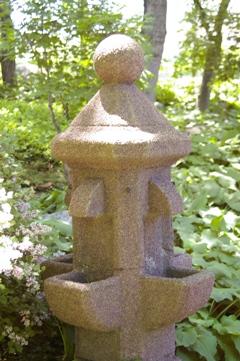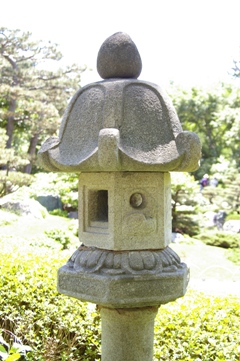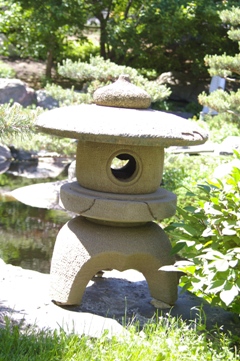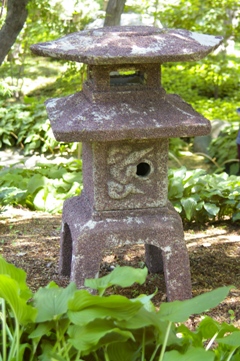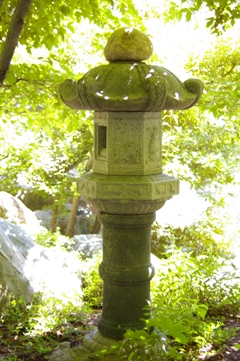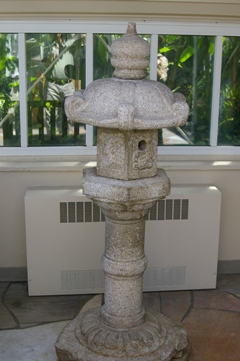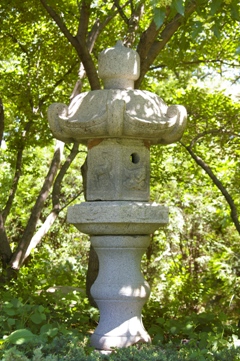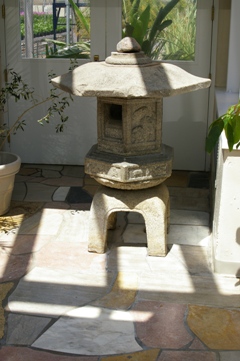 Artist Name: Unknown
Media: Stone
Date Created: 1904
Location: Charlotte Partridge Ordway Japanese Garden
History: Four white granite lanterns remain from the 1904 tea garden, part of the original Japanese Imperial Garden created by Yukio Itchikawa.  Dr. Schiffman donated to Como Park this first Japanese Garden, which he purchased from Itchikawa at the 1904 World Fair in Saint Louis.  Unfortunately, the original garden disappeared from the Park Commission reports in 1909, and completely disappeared in 1928, when the golf course acquired the plot.  Fifty years later in 1979, a second Japanese garden, the Como Ordway Memorial Japanese Garden, opened to the public.  Designed by the Nagasaki landscaper, Masami Matsuda, this new garden symbolizes Saint Paul's sister city relationship with Nagasaki Japan.