LECPA- YEAR OF SERVICE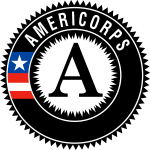 Law Enforcement Career Path Academy (LECPA) participants who complete initial skills training have the opportunity to commit to a year of service as AmeriCorps members at the Saint Paul Police Department (SPPD). Members earn while they learn, volunteering in projects across the City of Saint Paul, while pursuing a degree in law enforcement. Join a cohort of young professionals like your self --committed to positively impacting their community and improving safety across city neighborhoods.
What Do Members Do?
AmeriCorps members must commit to providing 1700 hours of service, and have up to 12 months to meet their service requirement. Members work to strengthen community and police relations by working in partnership with city residents, local businesses and experienced peace officers to tackle public safety issues. Members host educational campaigns that increase public understanding of American legal systems, assist with police-sponsored youth activities, and participate in cultural events around the city— contributing to a vibrant park system and business corridor for everyone to enjoy.
Benefits to becoming an AmeriCorps member
In addition to the satisfaction gained from strengthening your community, AmeriCorps members receive the following benefits:
AmeriCorps living allowance (changes annually, check job posting for current rate)
Completion of service commitment results in an educational award
Healthcare benefits
Childcare assistance (if eligible)
Federal student loan forbearance or deferment
Extensive professional training. Over 300 hours of your service commitment can be earned by attending course work for a POST (Police Officer Standards & Training) recognized degree program. 
We are committed to the inclusion of all individuals without regard to disability, race, religion, national origin, gender, sexual orientation, political affiliation or other non-merit factors.  Reasonable accommodations provided upon request.