Expo Area Safe Routes to School Sidewalk Infill Project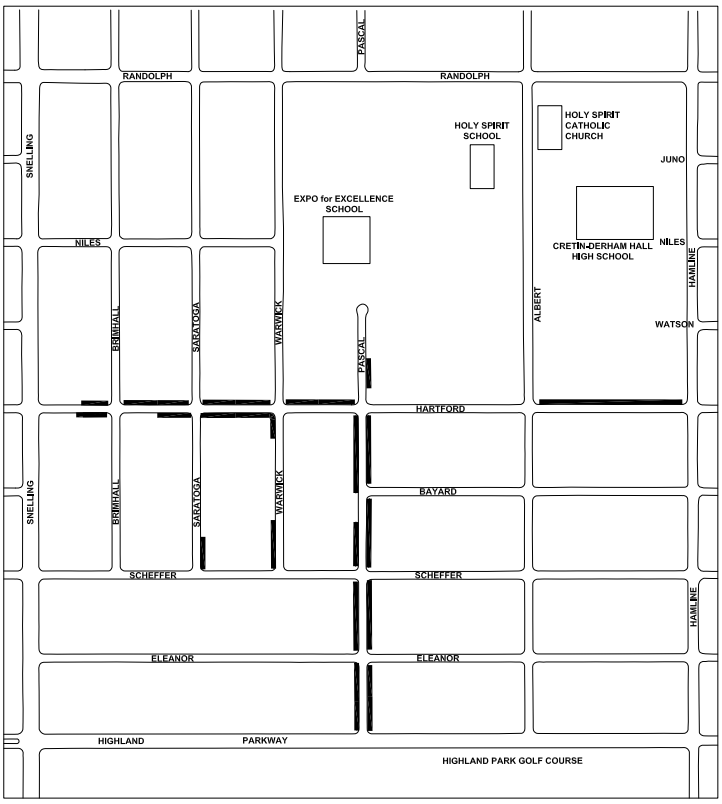 Project Updates
Thursday, November 1, 2018
This week
Restoration work including the installation of trees, edging, and placement of topsoil and sod along new sidewalk has been completed.
Final clean-up and sweeping is expected to be complete by end of day Friday, October 2.
Sod maintenance
New sod has already been fertilized. We ask that you not apply additional fertilizer until spring. Earlier applications will destroy the sod.
The contractor will water the sod for 30-days after which time it will become the sole responsibility of the property owner/resident to maintain.
Please keep your mower at its highest setting to avoid damaging the sod.
Project punch-list items
Punch-list items are being developed and will be provided to the contractor. Items will be scheduled intermittently and/or may be completed in 2019.