Washington Tech Safe Routes to School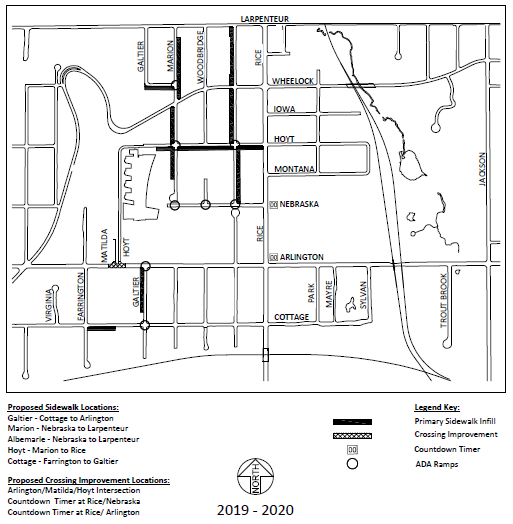 Thank you for your patience and understanding as we work with our staff, contractors, and suppliers to deliver proposed 2020 construction projects during the COVID-19 pandemic. Saint Paul Public Works continues to follow all federal and state health and safety guidelines to protect our staff, partners, and community.
Projects are anticipated to move forward. 
Community meetings and input for public hearings will be held online or by phone rather than in-person.
Construction work will continue to be evaluated and may require adjustments. 
Updates will be posted as they become available.
---
Project Updates
Thursday, May 14, 2020
Questions? Please reach out to Project Inspector Mike VanBeusekom at 651-775-6673.
Anticipated project completion is late May 2020.
New Sod information
Contractor-placed sod will be watered by the contractor for 30 days.
Do not fertilize the sod until spring.
Set mower to highest setting.
Do not walk on the sod until it has rooted, between two-to-four weeks.
Upcoming
Finish sod restoration.
Remove remaining cones and traffic control devices.
Traffic Impact
Posted No Parking signs may remain up and enforceable until project completion.
- Please move vehicles where No Parking signs are present.
- Expect temporary block closures.