Our City, Our Budget Budget Address
Date:
Thursday August 9, 2018 -

6:00 PM

to

7:30 PM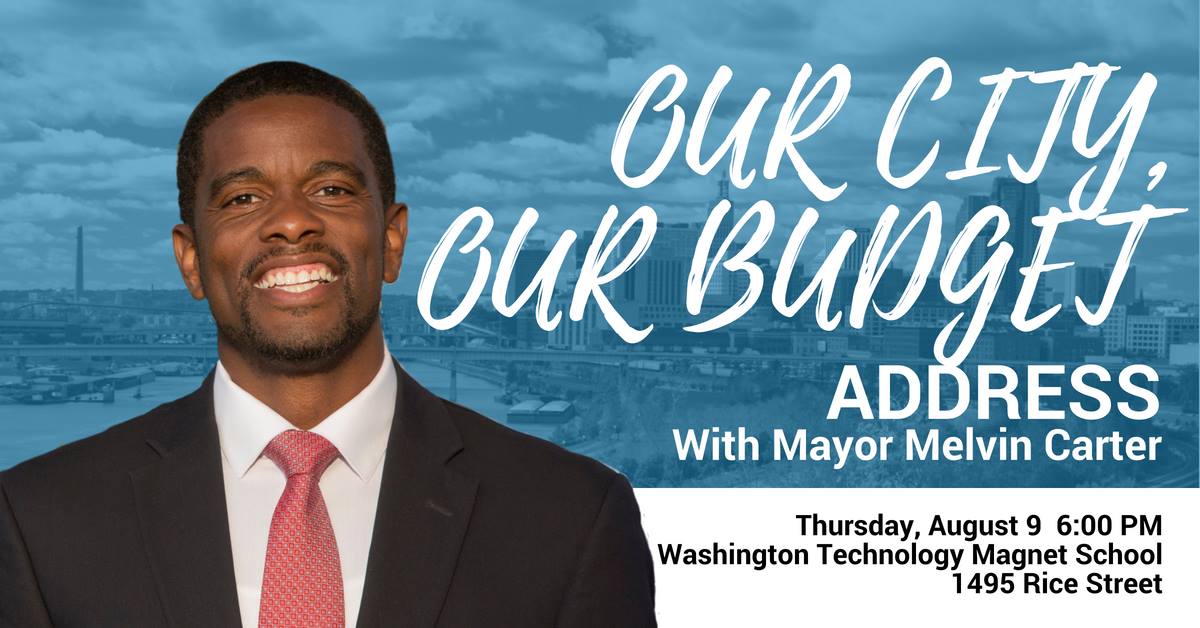 Join Mayor Melvin Carter at the Our City, Our Budget Address.
Hear Mayor Carter's vision for the City of Saint Paul's 2019 budget, engage with fellow residents, and learn about opportunities and services available in Saint Paul. 
The event is free, open to everyone, and family-friendly. Join us as we move forward together in building a city that works for all of us.
For more information about the Our City, Our Budget series and the 2019 Budget Address, check online here: https://www.stpaul.gov/departments/mayors-office/our-city-our-budget-events-2019-budget-address.