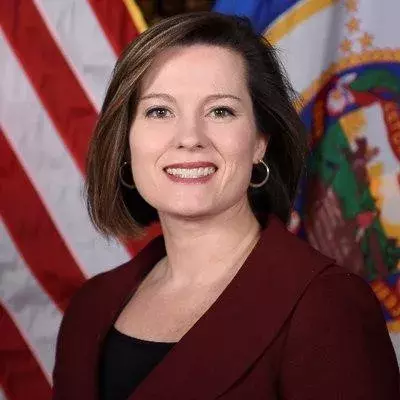 Deputy Mayor Jaime Tincher manages the daily operations of Saint Paul's government, including its fourteen departments, and more than 3,000 employees. As Deputy Mayor, Tincher implements Mayor Carter's vision of a city that works for all of Saint Paul's 304,000 residents. She works to embed Mayor Carter's values of equity, innovation, and resilience through a focus on the administration's three pillars of lifelong learning, economic justice, and community-first public safety.
Prior to joining Mayor Carter's administration, Deputy Mayor Tincher served as Chief of Staff to Governor Mark Dayton and Lt. Governor Tina Smith. As Chief of Staff, Tincher managed the daily operations of state government and its 34,000 employees.
She served as a key liaison and advisor for Governor Dayton and Lt. Governor Smith, leading the Administration's efforts on high-profile issues including budget negotiations, transportation, and education. Tincher also oversaw hiring, emergency and crisis management, and was responsible for mobilizing the Governor's Cabinet and staff throughout the Administration.
A seasoned electoral professional, Tincher has managed statewide teams and multi-million dollar budgets. Her previous positions also allowed her to travel the state and learn the concerns of people across Minnesota.
Tincher is originally from West Virginia. A graduate of Denison University, she majored in Communications, spent her junior year in Mexico, and played lacrosse and softball. She studied Conflict Resolution at the School for International Training in Vermont. Tincher lives in Ward 5 in Saint Paul's North End Neighborhood with her two children.