Voices Of Our Community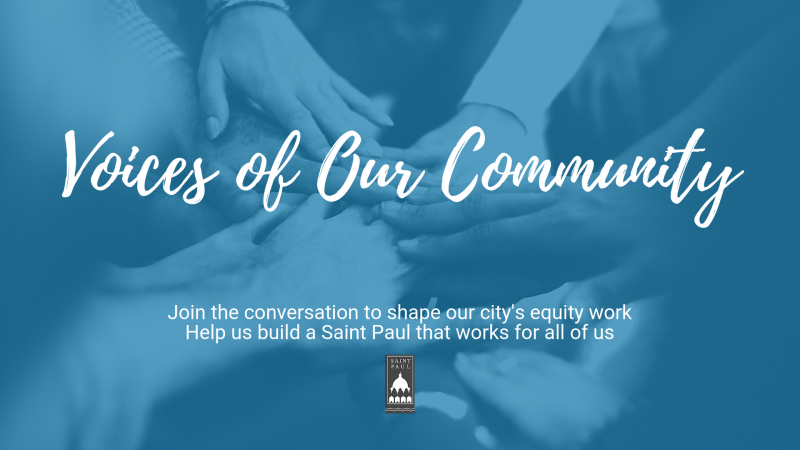 The City of St. Paul is committed to building an equitable and inclusive city that works for all of us. To realize this vision, Saint Paul needs to continue the vital work of shifting the culture of city processes and policies, eliminate structural inequities, and ensure timely and relevant access to services, resources, support, and opportunity to every person in our city. The City of Saint Paul held "Voices of Our Community" Input Sessions across the city in October and November to gather community feedback about the City's equity work. Thank you to everyone who was involved and stay tuned here to learn more about the City's equity work in early 2019. 
Contact Saint Paul's Chief Equity Officer Toni Newborn at toni.newborn@ci.stpaul.mn.us with questions.