About the Tree Advisory Panel (TAP)
---
NOTICE! TAP is currently suspended until further notice. We will continue to accept applications (see below for details) for the vacant seats during the suspension. Please contact Bri Bacher at brianna.bacher@ci.stpaul.mn.us with inquiries.
---
Saint Paul Parks and Recreation established the Tree Advisory Panel (TAP) in January of 2009 to serve as a link between Saint Paul Forestry and the community. The panel consists of Saint Paul residents representing each of the City Council wards, City staff, members of the business community, higher education, and Friends of the Parks and Trails of Saint Paul and Ramsey County. The Tree Advisory Panel convenes once a month and has undertaken many advisory activities for the city.
Mission Statement
The Saint Paul Tree Advisory Panel's mission is to advise the Department of Parks and Recreation, Forestry on the preservation, promotion, and enhancement of the urban forest of Saint Paul.
Purpose
To review and advise Forestry on its policies, procedures, programs, and operations regarding trees.
To assist in setting long term goals and strategies to promote and sustain a healthy, diverse urban forest.
Open Seats
When vacancies arise, they will be posted here. To be considered, please submit the following application to forestry@ci.stpaul.mn.us. 
Individuals interested in representing one of the open council ward Tree Advisory Panel seats should reside within that ward to be considered.  Members serve a single four year term and meet on the second Thursday of each month.
Tree Advisory Panel Members
Ward 1: Vacant
Ward 5: Vacant

Tree Company:

 Kyle Gillis

Friends of the Parks and Trails of St. Paul and Ramsey County: Vacant

Ward 2: Patrick Landisch

Ward 6: Keith Pelletier

Higher Education: 

Ryan Murphy

 
Ward 3: Vacant

Ward 7: Vacant

Local Business: Vacant

Parks Design: Dave Ronzani

Ward 4: Vacant

At Large: Vacant

Local Non-Profit: Vacant
Forestry: Bri Bacher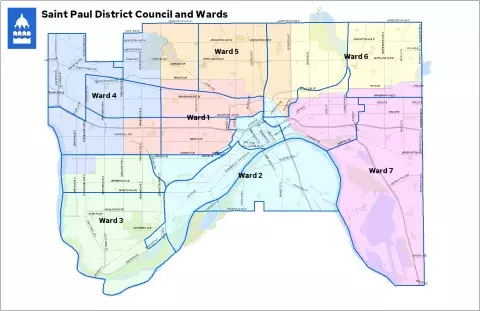 Explore the map to view information about council members and the wards that they serve.