East 7th Street Pedestrian Improvements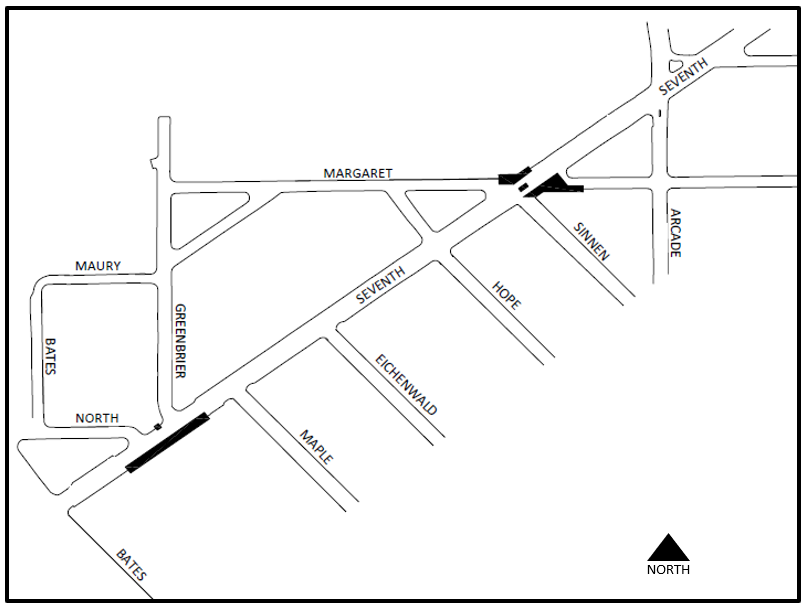 The project will be constructing pedestrian safety improvements on East 7th Street at Greenbrier Street and Margaret Street.
The Greenbrier Street crossing will get a signalized HAWK beacon system (high intensity activated crosswalk signal).
Parking on eastbound 7th Street will be removed due to an added bump-out.
At Margaret Street, the project will be a continuation of the city's effort to convert Margaret Street into a bike-friendly corridor.
Temporary pavement markings and traffic control present on Margaret Street will become raised bump-outs.
The crossing at East 7th Street will feature an RRFB (rectangular rapid flash beacon) system with a median refuge island - a protected space used to facilitate bicycle and pedestrian crossings.