Margaret Street Bicycle and Pedestrian Improvements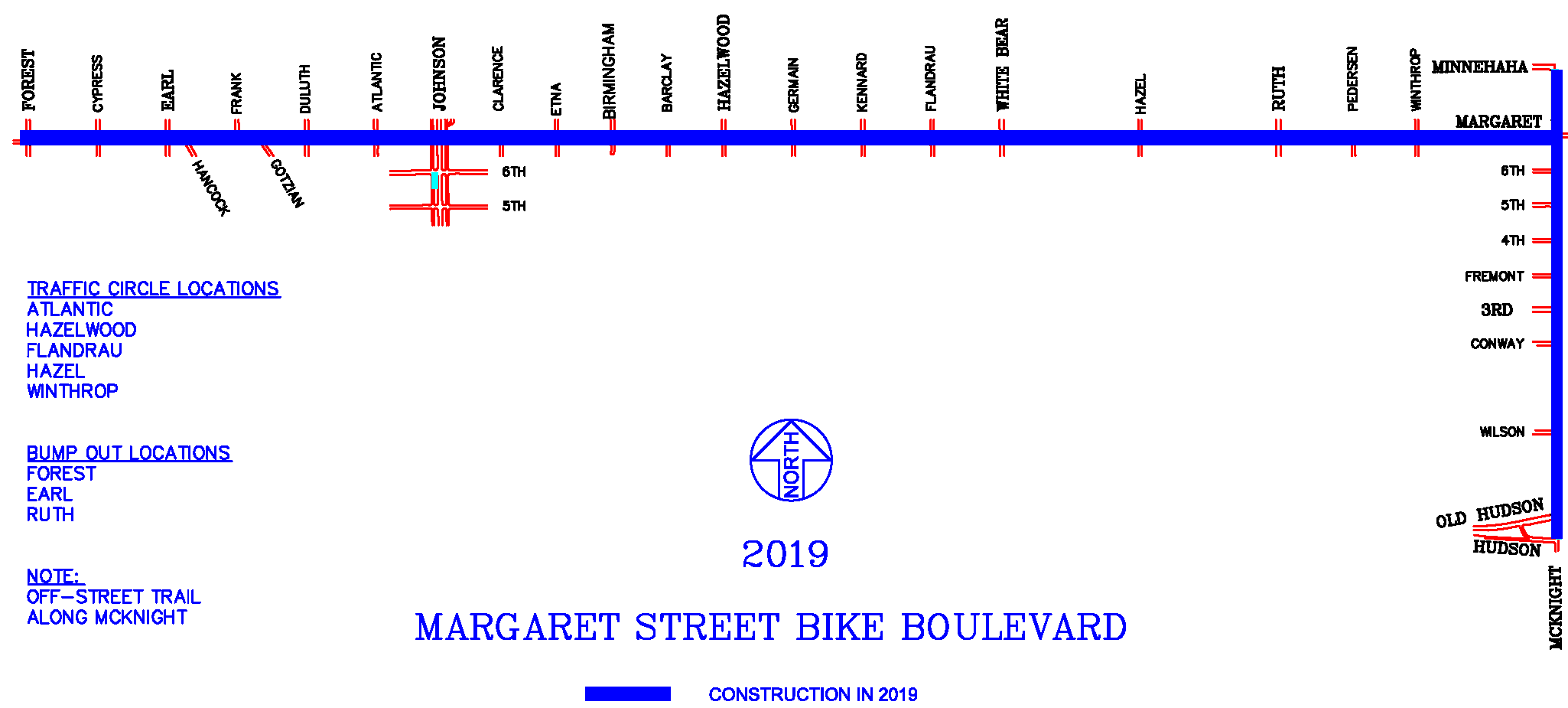 Traffic Impact
Expect temporary lane closures and disruption to traffic.
Project Updates
Tuesday, April 9, 2019
Questions? Contact Project Inspector Thomas Rooney at 651-775-3040.
​Saint Paul Regional Water Services will be replacing lead water services on Margaret Street prior to the bike and pedestrian improvement work.
Sidewalk and curb removals are scheduled to begin at Margaret Street/McKnight Road and McKnight Road/Minnehaha Avenue and move west and south respectively.
As the project progresses, residents will receive advanced notification of activities which may disrupt day-to-day activities.
Measures will be taken to minimize those disruptions.