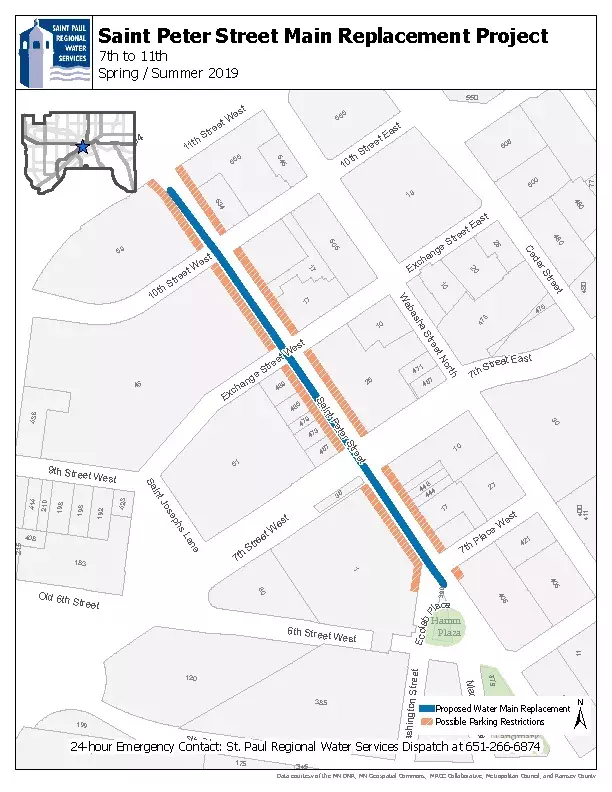 St. Peter map (.pdf)
The original cast iron water main within the project area was installed in 1895. It has suffered repeated breaks over the years and has exceeded its useful life. 
SPRWS crews along with Quam Construction Co. will replace the existing 6" cast iron water main with 8" HDPE pipe via a trenchless method called pipe bursting.
This work is being coordinated in advance of mill and overlay improvements planned to be completed by St. Paul Public Works in 2020.
Project Scope:
Replace 1,400 ft. – 6" water main

Replace valves and hydrants

Restore street pavement as needed