Yorkshire Avenue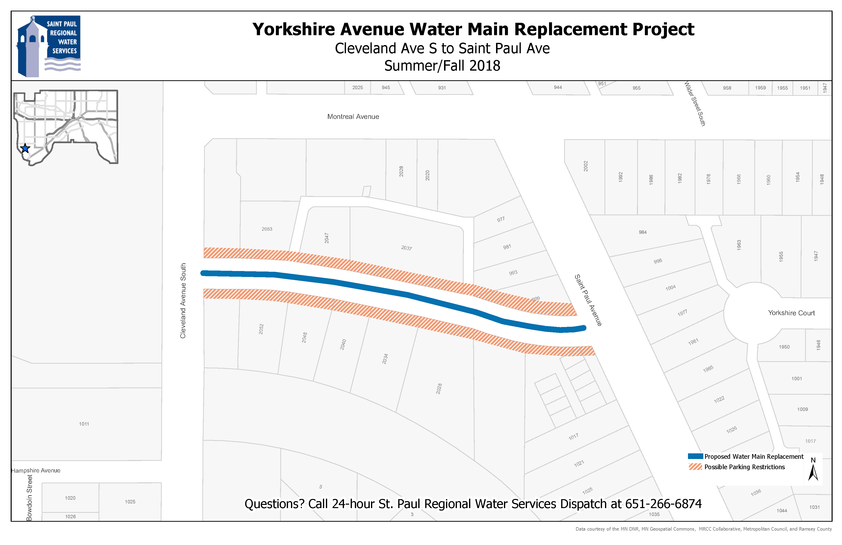 Yorkshire Ave. main replacement map (PDF)
St. Paul Regional Water Services crews will be replacing the water main on Yorkshire Ave. from Cleveland Ave. to St. Paul Ave.
The original cast iron water main installed in 1949, which has suffered repeated breaks, will be replaced with high density polyethylene pipe using a method called pipe bursting.
Impact
During construction, access to homes and businesses will be maintained, but through traffic may be diverted around the area via detours and parking may be prohibited on both sides of the street.
Project Updates
Wednesday, October 24, 2018
Water main installation was finished this week. Crews are reconnecting water services to the new water main this week and next. Once all services have been reconnected, the temporary water lines in the boulevards will be disconnected and removed. All work is anticipated to be completed by November 9.