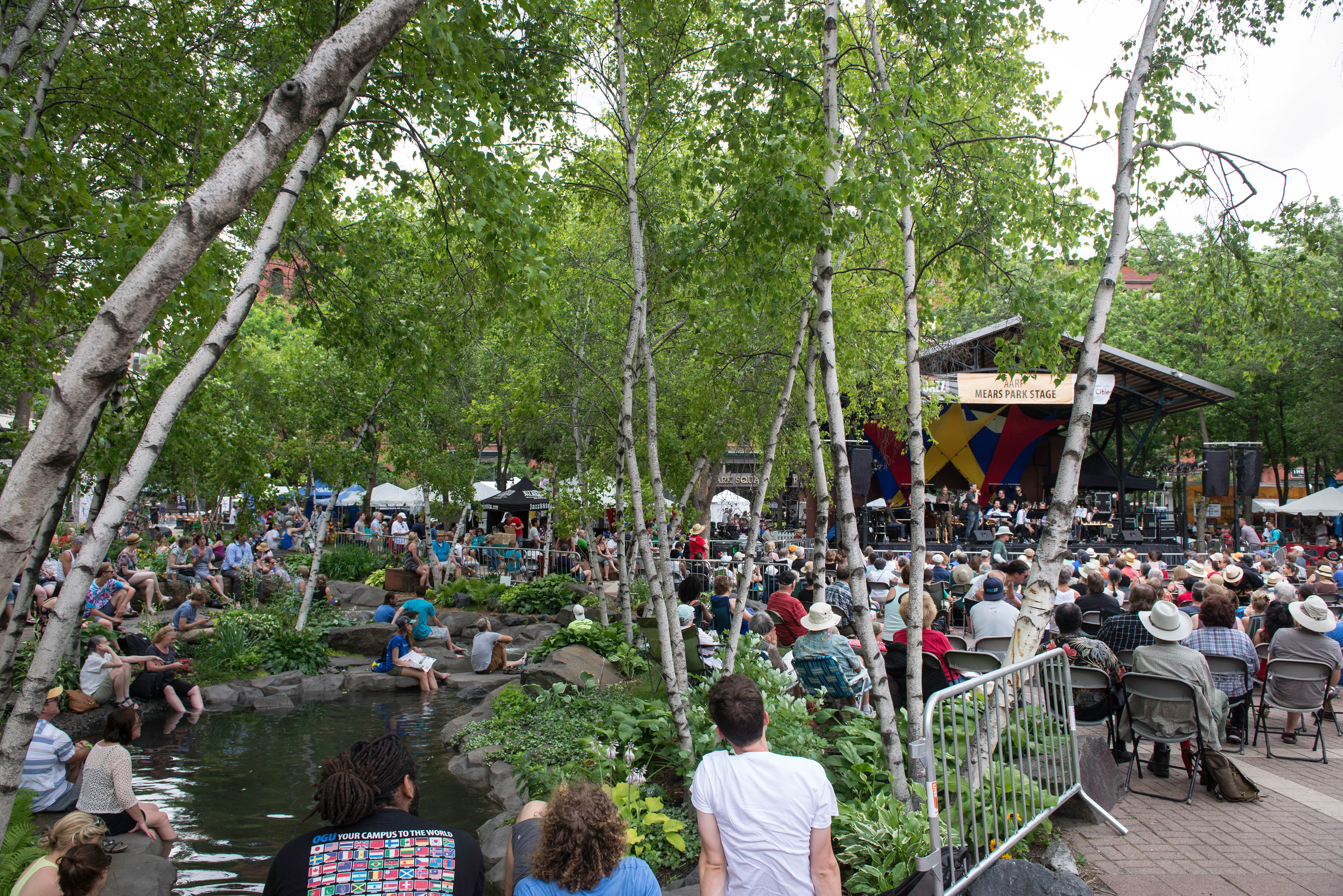 Apply for Music in the Parks 2021
Saint Paul Parks and Recreation is preparing for the upcoming 2021 Music in the Parks season. If you would like to be considered for the Mears and Rice Park locations, please fill out this application. The Mears and Rice Park summer program will run June 1 - August 18. Monday concerts are located at Rice Park, Tuesday and Wednesday concerts are located at Mears Park. There will be no concerts on June 23, July 5, or July 14, 2021. For questions, please contact Laura Winge at laura.winge@ci.stpaul.mn.us. 
Mears Park and Rice Park Application
We are still in the planning process for Como Lakeside Pavilion summer concerts. Please visit the Dock and Paddle website for updates. 
About Music in the Parks
Music in the Parks is an outdoor music series taking place in Saint Paul's beautiful parks during the summer months. All events are free unless otherwise noted. 
Calendar
Below you will find the Music and Movies in the Parks shows as well as other musical performances taking place in parks across Saint Paul. Events are weather permitting and subject to change without notice. Click the show names for more information.