Trout Brook Nature Sanctuary Project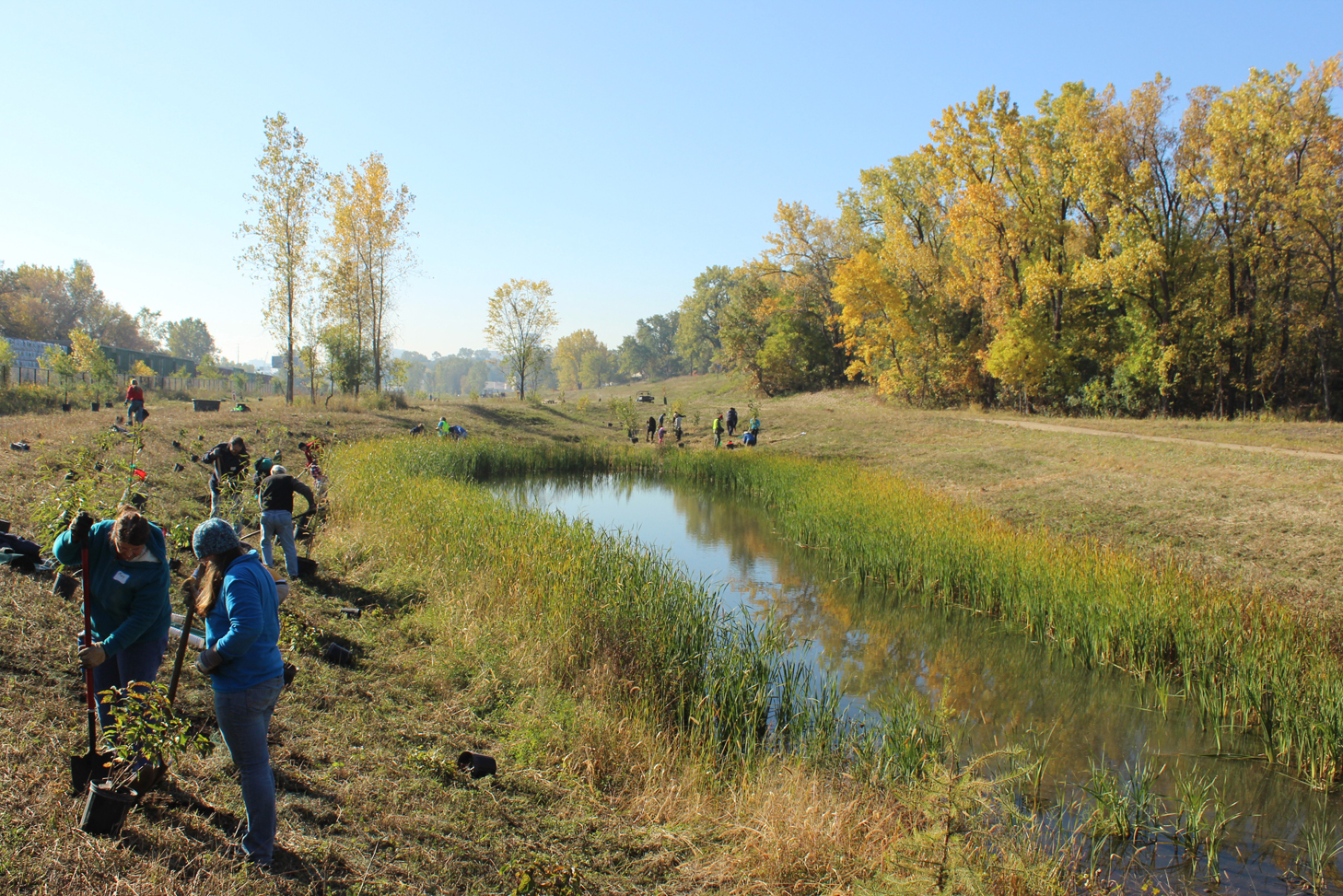 OVERVIEW
Trout Brook (Trillium) Nature Sanctuary is an approximately 42 acre site located west of I-35E between Norpac Rd. and Cayuga Ave. The Nature Sanctuary is part of the larger Trout Brook Greenway Plan. The Trout Brook Regional Trail is proposed to run through the site from Jackson St. to Cayuga where it will connect to the Gateway Trail. The vision for the site is to create a nature preserve in the heart of a heavily urbanized area. The residential area to the west was at one time perched on a bluff that overlooked the Trout Brook valley. The Trout Brook ran from McCarron's lake in Roseville to the Mississippi River. With the development of the railroad and industry, the creek was filled and put underground in the Trout Brook storm sewer. The natural valley was lost and, in turn, the neighborhood connection to the natural environment. A major element of the development is the creation of a stream channel segment that runs the length of the park. The nature sanctuary development also includes a stormwater management system of filtration ponds and wetlands, restoration of pre-settlement ecosystems present in this area, a new portion of the Trout Brook Regional Trail, local connector trails, nature trails, and related amenities for a new park.
Thank you to all that have played a part in making this vision a reality!
UPDATES
10/27/2017:  Trout Brook Lift Station installation has been awarded to S.M. Hentges & Sons, Inc.  Construction is anticipated to begin in January 2018.  Funding is made available in part through the Clean Water, Land and Legacy amendment,

, Capitol Region Watershed District, City of Saint Paul Department of Public Works Sewers Division, and State Bond Funding.
CONSTRUCTION UPDATES
The bulk of construction within the Nature Sanctuary was completed in 2013.
A few remaining items yet to be installed include:

Stormwater Lift Station
Interpretive and Wayfinding Signage
Paved accessible trail at Geranium
SCHEDULE
Lift Station construction is anticipated to occur January 2018 - May 2018.
PRESENTATIONS
EPA BROWNFIELD GRANT UPDATES
PROJECT RESOURCES