North End Community Center Project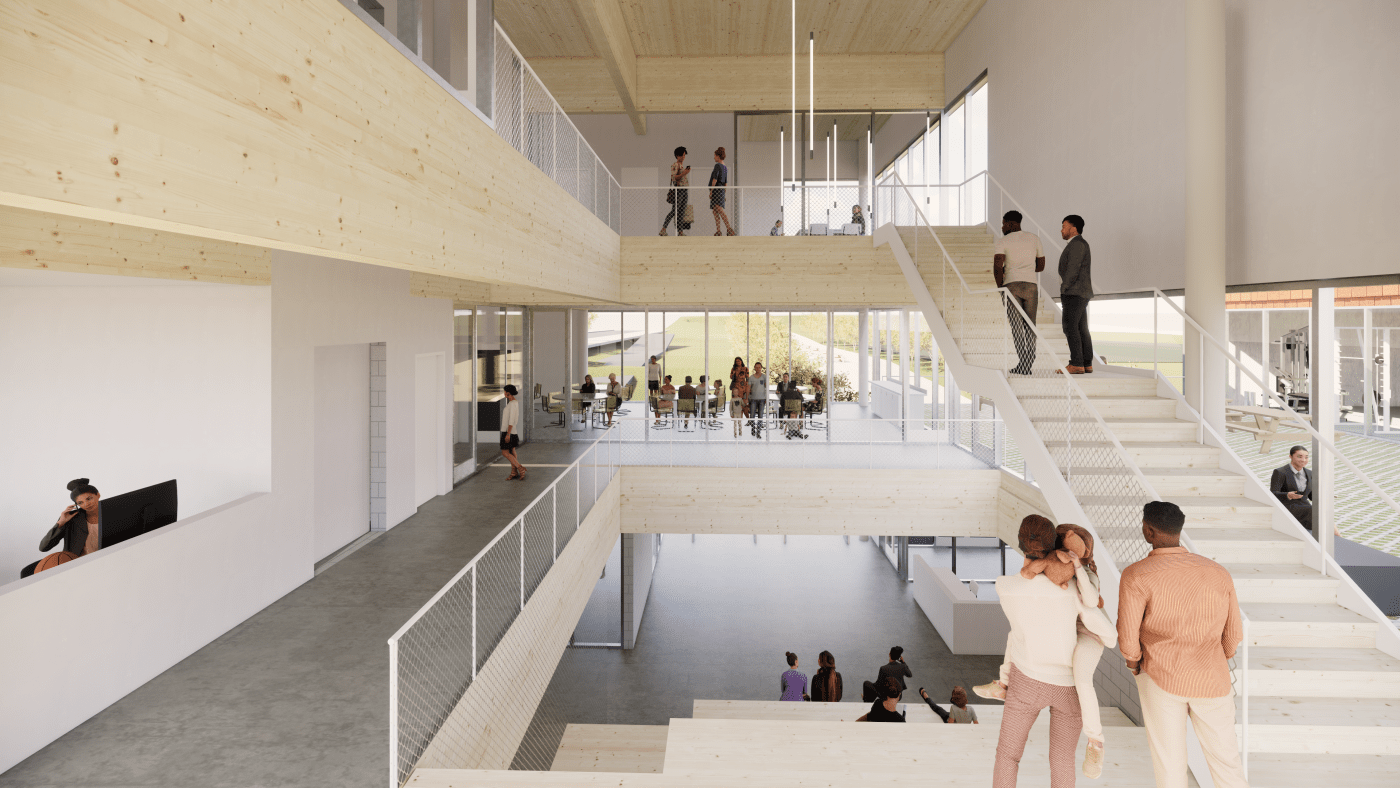 Community Open Houses: North End Community Center Improvements ​
The Rice Street Library has hosted two public open houses (November 7th and December 12th, 2019) to gather ideas for the new North End Community Center (currently Rice Recreation Center).  Many have come to share ideas and take part in the design process for the new community center building and improved park and library.  On December 16th this progress was shared with teens at the Rice Street Teen Zone. 
Click below to see the presentation boards that were shared at the December Open House:​
December 12, 2019 Presentation Boards
​December 12, 2019 Schematic Renderings
Project Background
The City of Saint Paul has partnered with Snow Kreilich Architects for improvements to the Rice Street Library, park, and a brand new community center building between Cook Ave. and Lawson Ave. The design process began in 2019 and will continue throughout 2020.  Construction will occur in following years pending funding allocation.  
The future community center will include spaces for social and athletic events.  Conceptual plans for the new building include a new gymnasium, fitness room, dance/yoga studio, teen room, rec check space, community kitchen, and multipurpose community spaces.  However, programmatic elements will be verified through community engagement events.  We would appreciate your opinions and suggestions and hope to see you at future community events.  If you are unable to attend please feel free to contact the project managers listed on this webpage.  
If you have questions, suggestions, or comments please contact:
Dave Ronzani: david.ronzani@ci.stpaul.mn.us | (651) 266-6410
Chris Stark: christopher.stark@ci.stpaul.mn.us | (651) 266-6419
For more information, or if you need special
accommodations and/or translation services,
please contact:
Bianca Paz (651) 266-6418
(para info en español)
Cheeneng Yang (651) 266-6414
(yog koj xav tau kev pab los sis muaj lus noog)
Ahmed Mohamed (651) 266-6437
(ila soo xiriir af Somali)
Jubilee Dee (651) 488-7684
NENO Community Coordinator