Grand Avenue Pedestrian Safety Improvements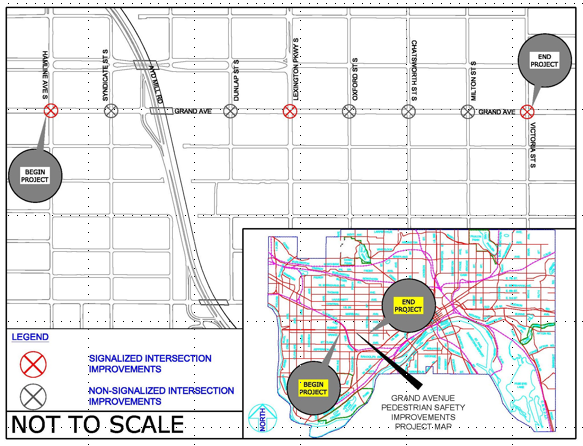 Project Updates
Thursday, October 25, 2018
This week
Work, including restoration of topsoil and sod, is complete.
New signage has been installed.
Pavement crosswalk markings are being completed. Installations are impacted by air temperature and the cold temperatures have delayed installations at some intersections.
Traffic
All intersections and sidewalk areas are fully open and traffic control has been removed.
Temporary impacts during work on punch-list items.
Note
A list of punch-list items is being developed. This list will be provided to the contractor and identified items will be addressed intermittently.
Additional warranty work may be performed in 2019.