Sewer Project: Maryland Avenue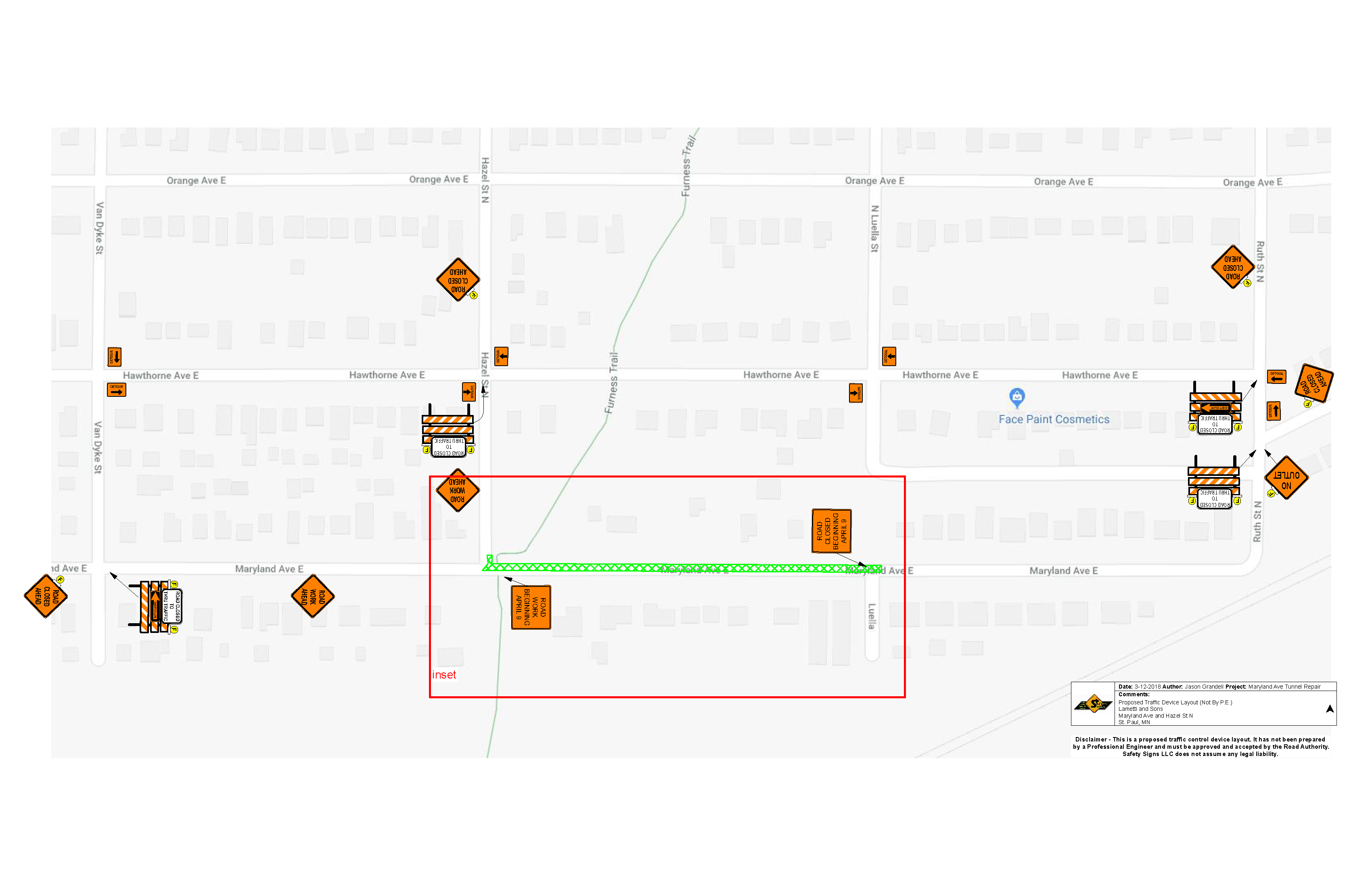 On September 17, 2018, a contractor working for the Saint Paul Public Works Sewer Utility will begin a sanitary sewer repair project. 
This project will impact pedestrian, bicycle, and vehicle traffic on Maryland Avenue between Hazel Street and Luella.
The sanitary sewer repairs are estimated to be completed by October, 2018.  Efforts will be made to minimize impacts to Furness Trail and access to private driveways.