Ottawa Ave. Main Replacement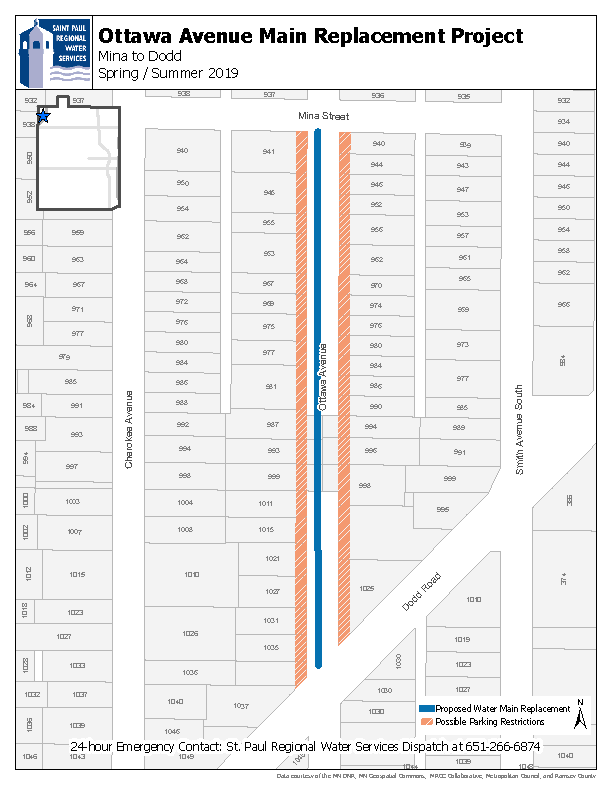 The original cast iron water main within the project area was installed in 1928.
It has suffered repeated breaks over the years and has exceeded its useful life.
SGP Contracting, Inc., under contract with SPRWS, will replace the existing cast iron water main with ductile iron pipe via open cut excavation.
Replace 1,100 ft. – 6" water main

Replace valves and hydrants

Restore street pavement as needed