Suburban Ave. Water Main Replacement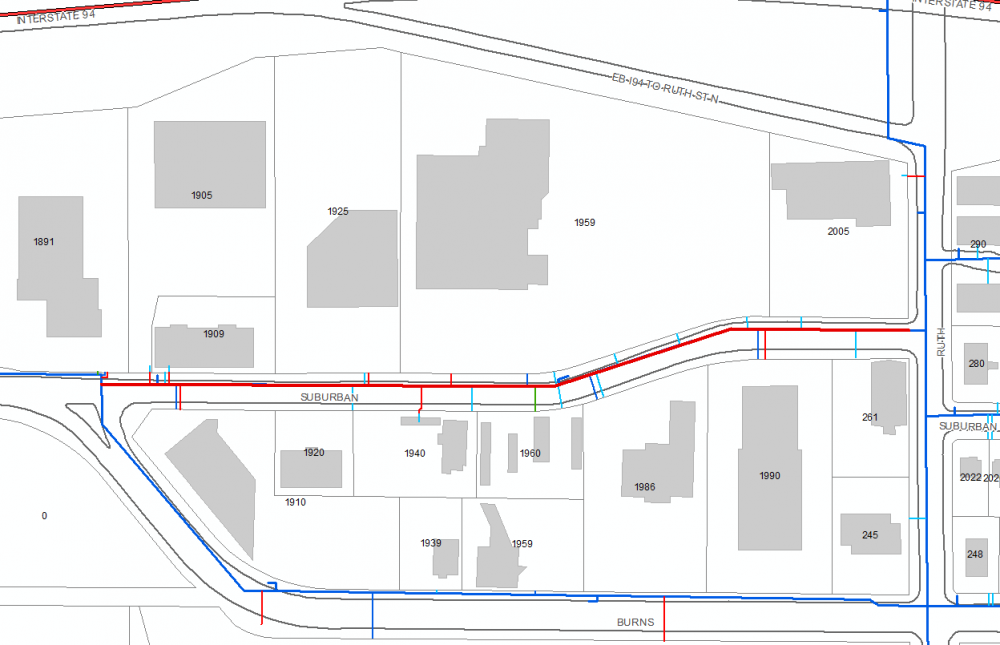 Begins in late May.

Project expected to take 3 weeks

Section of Suburban Ave. between Burns St. and Ruth St. N

Temporary water will be supplied for the duration of the project.  Neighboring properties should expect to lose water when temporary mains are connected and again at the end of the project. 
These water outages may last up to eight hours.  SPRWS staff will work to minimize the duration and impact of these water losses on local businesses. 
Impact
The westbound lane will be closed for the duration of the project. It may be necessary to close the center lane at times as well

SPRWS will work with local businesses to minimize impacts of the project. Where feasible, the project will be phased in order to keep business entrances accessible.

Businesses on the southern side of Suburban Avenue should not anticipate any changes to property accessibility.
Project Updates
Tuesday, May 22, 2018
The project is slated to begin on May 29.