Chief Axtell appointed to International Association of Chiefs of Police Board of Directors
Saint Paul Chief of Police Todd Axtell has been appointed to a leadership position with the world's largest and most influential professional association for police leaders.
Effective immediately, he joins the International Association of Chiefs of Police (IACP) Board of Directors.
The organization was established in 1893 and has more than 30,000 members in 150 countries. It's mission is to advance the law enforcement profession through advocacy, outreach and education—with the ultimate goal of shaping the future of the policing profession by supporting and developing current and future leaders.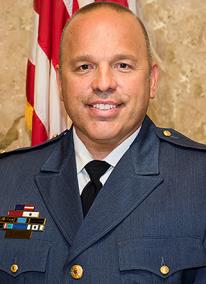 Axtell was appointed by IACP President Paul M. Cell, who is also the chief of police for the Montclair State University Police Department in New Jersey.
"Chief Axtell has spent more than 30 years as a law enforcement professional, and his knowledge, experience and dedication will be an asset to both our organization and members," said Cell. "Throughout his career, he has built strong connections to his community by focusing on trust, transparency, community engagement and innovation.
"His recent achievements in improving policing for people with mental health issues, building public trust through transparency and focusing on community engagement align perfectly with the IACP's current initiatives."
As an at-large member of the board, Axtell will help develop the organization's legislative agenda, plan its annual conference and support law enforcement professionals around the world.
"I'm honored to join such an outstanding group of leaders," Axtell said. "Our profession is changing rapidly, and I look forward to working on behalf of both police officers and the people we serve to ensure that police service works for everyone."
In January of 2018, he was asked by then IACP President Louis Dekmar to join the organization's Trust Initiative Advisory Board, which works to "create a culture of trust and transparency between police officers and communities by advancing dialogue and applying modern policing concepts."
Axtell's term on the Board of Directors runs through 2021.
For more information about the IACP, visit www.theiacp.org.
###