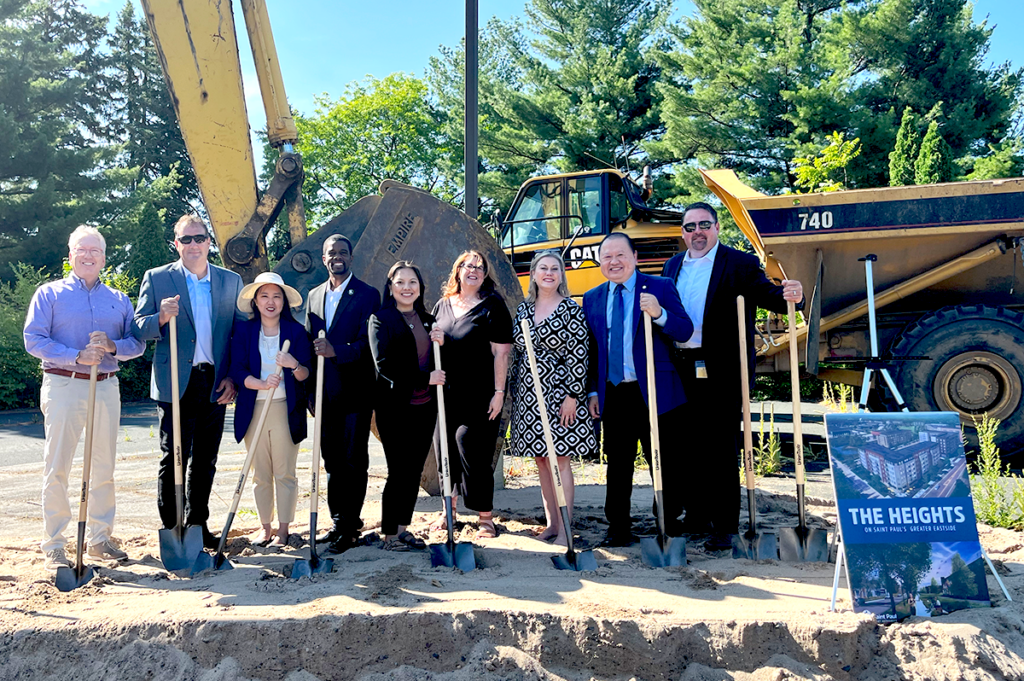 The Saint Paul Port Authority Begins Construction at The Heights
On July 11, the Saint Paul Port Authority, alongside elected officials, city staff, community leaders and business partners, celebrated the official start of construction at The Heights. This important milestone provided the opportunity to showcase the collaboration that has taken place and the partnerships that have been forged to get the project to where it is today.
After nearly five years of planning, The Heights is set to deliver 1,000 new housing units and 1,000 living wage jobs to Saint Paul's Greater Eastside. By reviving an abandoned golf course, this endeavor aims to enhance the vibrancy of the community while creating a positive socio-economic impact.
Acknowledgements
Todd Hurley, president of the Saint Paul Port Authority, expressed his gratitude towards City staff for their meticulous work developing a comprehensive master plan, as well as the Port Authority team for their unwavering commitment to the project. He also acknowledged City Councilmember Nelsie Yang and District Two executive director Lisa Theis for their continued support of the project.
Hurley then emphasized the vital role played by Senator Sandy Pappas, Senator Foung Hawj and Representative Liz Lee in securing $11 million in state funding. Without this support, the Saint Paul Port Authority would be unable to construct the public infrastructure needed to support the influx of homes and jobs coming to The Heights.
What's Next
Residents who live near The Heights will now start seeing movement at the site. Bolander has been entrusted with the site remediation. As they dig up contaminated soils, any that exceed health risk standards will be safely transported to an appropriate landfill. Soils with lower contamination levels will be managed in accordance with a clean-up plan, which has been approved by the Minnesota Pollution Control Agency and Minnesota Department of Agriculture.
Looking ahead, the Saint Paul Port Authority expects the remediation and demolition work to continue through 2023. Groundbreaking for the first light industrial building could happen as early as the second quarter of 2024. The first housing unit could follow suit in either the third or fourth quarter. Infrastructure and site preparation could be complete as early as 2025, and the overarching goal is to finalize the entire project by 2030, if not sooner.
View the full press release from the Saint Paul Port Authority