Woman's death being investigated as homicide, suspect arrested in related sexual assault
Saint Paul police are investigating after a woman was found dead and a juvenile was sexually assaulted in a Saint Paul townhome on Monday, July 23.
A man who was known to both the victim of the sexual assault and the deceased has been arrested for kidnapping and criminal sexual conduct. He is also being investigated as a person of interest in the ongoing homicide investigation.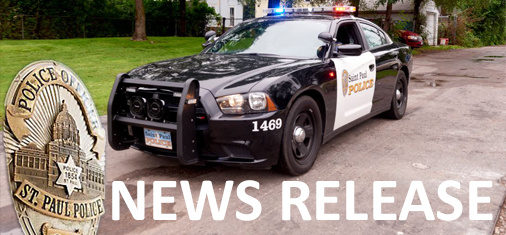 Officers were called to a residence on the 1500 block of Jessimine Lane just before 7 a.m. Upon arrival, they located a woman who appeared to be deceased. Saint Paul Fire medics were called to the scene and they pronounced her dead.
While inside the residence, officers learned that a juvenile female had been sexually assaulted. The victim was immediately transported to the hospital for an examination, an interview and care.
Throughout the day, investigators worked the two cases by interviewing potential witnesses and others who may have knowledge of the incidents, processing the scene for evidence and looking for the suspect.  
At about noon, the suspect in both investigations was located in downtown Saint Paul and arrested without incident. Ivan Dan Walker, 33, of East St. Louis, Ill., has been booked into the Ramsey County Law Enforcement Center.
While the death is being investigated as a homicide, an exact cause and manner of death has not yet been determined by the Ramsey County Medical Examiner. The investigation into the circumstances that led to the death will continue, and more information about the cause of death will be released once the medical examiner conducts more tests and examinations, which could take several days.  
This case is open and active. No further information is available at this time. Any updates, including the name of the deceased, will be released on the Saint Paul Police Department's Twitter account, @sppdmn.
###