Energize Saint Paul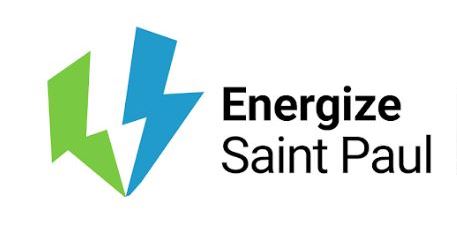 Subscribe to Energize Saint Paul updates
Energize Saint Paul provides resources for property owners and residents to increase their energy and water efficiency. As a partnership between the City and public, commercial and residential buildings, Energize Saint Paul aims to make the City the first place that existing buildings can go to make their buildings more efficient, reducing utility costs and greenhouse gas emissions, while making our city more vibrant and resilient.
Energy use in commercial and residential buildings accounts for over half of Saint Paul's greenhouse gas emissions.  Energize Saint Paul has the potential to take concrete steps toward addressing climate change. 
The cost of energy has proven to be a larger financial burden on communities of lower incomes in the Twin Cities (Source: American Council for an Energy-Efficient Economy).Increasing energy efficiency in buildings lifts the energy burden from low income communities, resulting in healthier and more affordable housing. 
Simple changes in a building's operations and maintenance can result in cost savings for both building owners and tenants, reduce greenhouse gas emissions, and grow Saint Paul's green economy.
Get Involved
Benchmarking
Benchmarking is the ongoing review of building energy and water performance to ensure a building is using energy and water as anticipated—over time and relative to peers. It allows owners and occupants to understand their building's relative energy performance, and helps identify opportunities to cut energy waste. Buildings can benchmark their energy and water usage using the free online tool, ENERGY STAR Portfolio Manager. As the first step to optimizing energy and water efficiency in buildings, benchmarking provides whole-building energy and water efficiency metrics to building owners, managers, and occupants to inform decision-making during purchasing, leasing, and building asset investment decisions.
Race to Reduce
The Race to Reduce is a summer program for large commercial, multifamily, and public buildings to maximize their energy efficiency with operations and maintenance-based solutions. From June to August 2018, participating buildings are benchmarking their energy and water usage, participating in networking events and webinars, and utilizing tips from our partners to implement energy efficiency strategies.