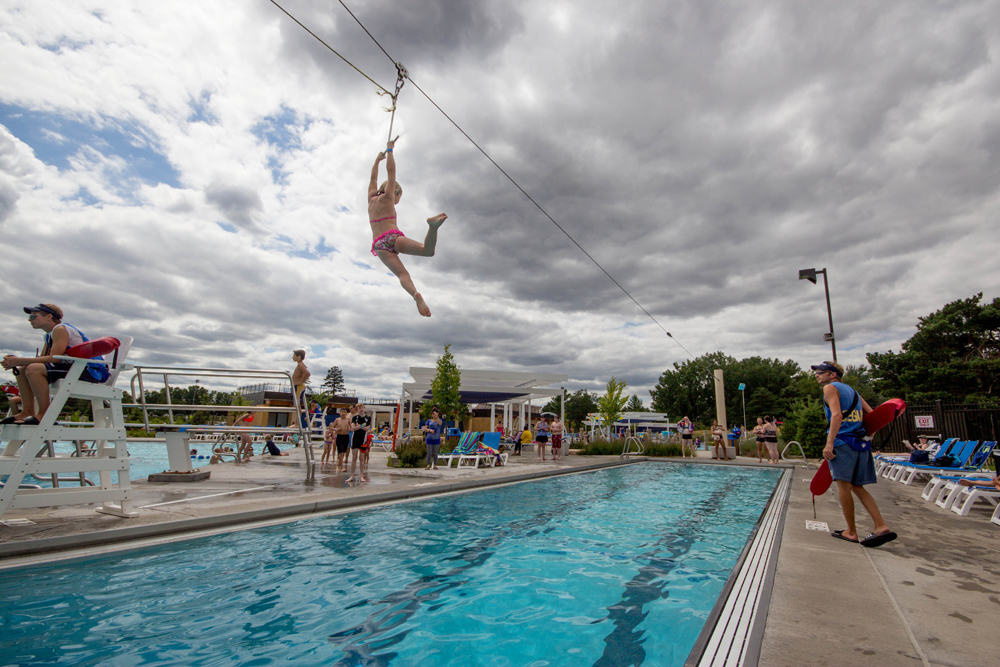 About Como Regional Park Pool

Como Regional Park Pool features a zip line, lazy river, aquatic climbing wall, children's pool, six-lane lap pool, diving platforms and more. 
Summer 2022
Weather permitting, Como Regional Park Pool will be open for the 2022 season from Saturday, June 11 through Monday, September 5. Please note, we will be closed from Friday, July 1 through Tuesday, July 5. Please visit Highland Park Aquatic Center or Phalen Beach to swim during preseason, late season, and 4th of July weekend.