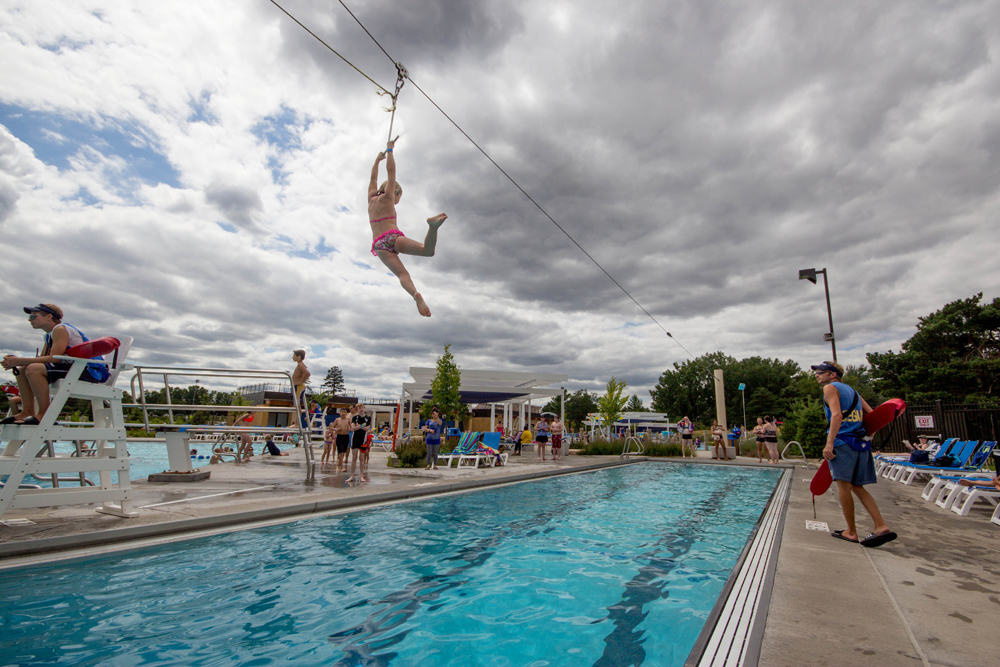 Summer 2021 Aquatics Update: Saint Paul Parks and Recreation is preparing to open splash pads, Highland Park Aquatic Center, Como Regional Park Pool, and Phalen Beach on June 12, 2021. Summer sailing and swimming lesson registration will open on Saturday, May 1. Great River Water Park will not be open this summer. We are currently evaluating our aquatics hours, rates, and membership structure and will share more information as it becomes available. Check back or subscribe to our newsletter below for updates. 
About Como Regional Park Pool
Como Regional Park Pool features a zip line, lazy river, aquatic climbing wall, children's pool, six-lane lap pool, diving platforms and more.