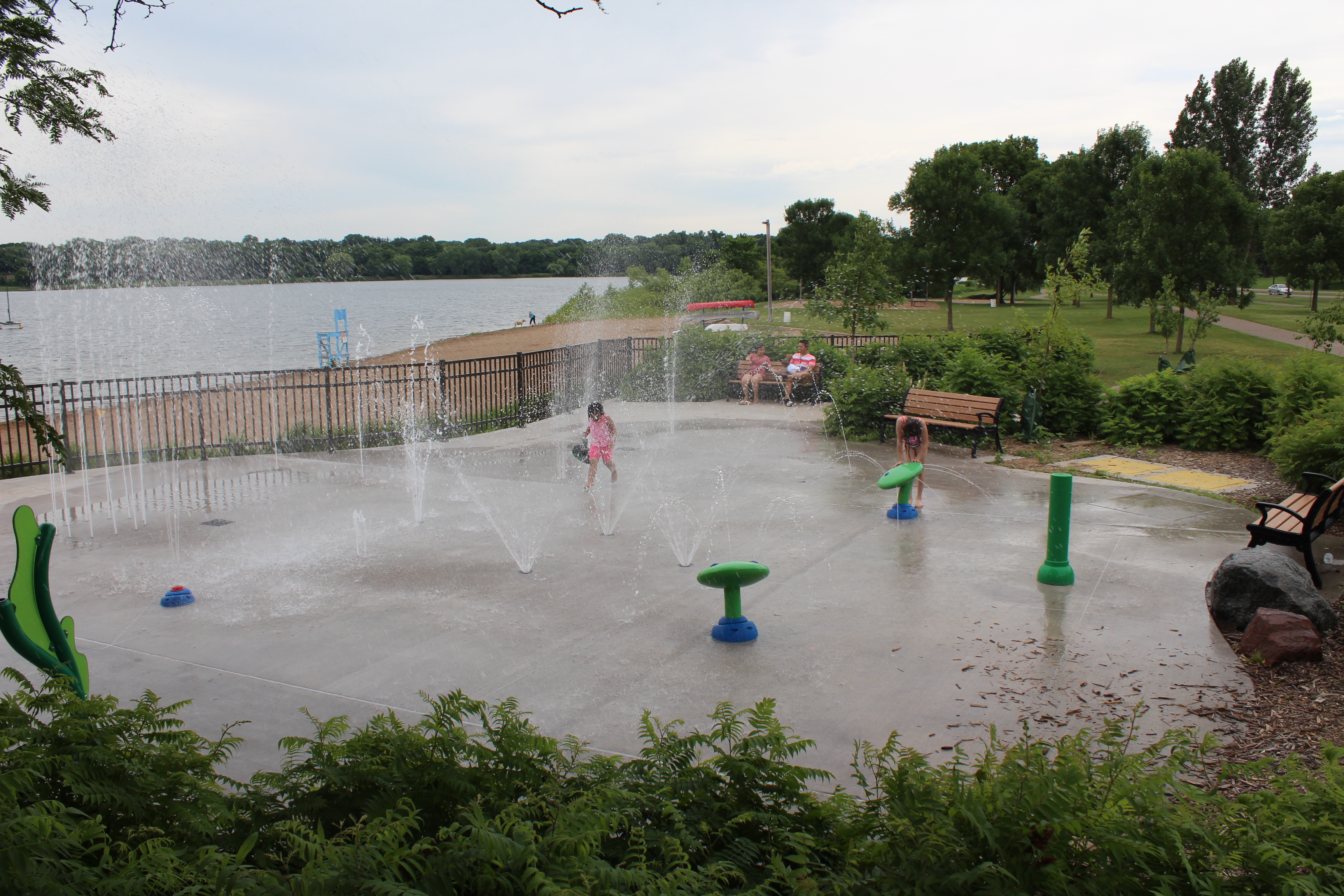 Free Splash Pads
Splash pads are available to use free of charge during the summer at Conway Park, Lewis Park, Parque Castillo, and Phalen Beach. 
Free splash pads are open for the 2021 season from 9am-9pm daily until Monday, September 6. 
Water Park Splash Pads
Highland Park Aquatic Center, Como Regional Park Pool, and Great River Water Park also have splash pads available for use with paid water park admission.