Youth
Career Development Pipeline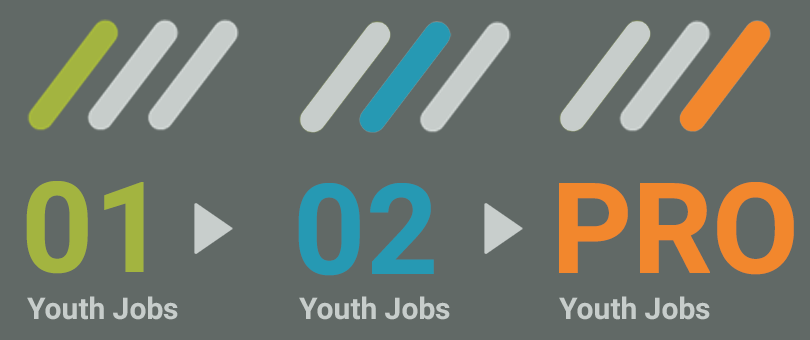 Youth Jobs 01
Jobs that are subsidized by the Minnesota Department of Employment and Economic Development and the Community Development Block Grant. Worksites in parks, libraries, and nonprofits that provide basic work experience.
Youth Jobs 02
Employer-paid professional internship for youth in 11th or 12th grade who are ready for a new challenge.
Youth Jobs Pro
Advanced internships run by partner organizations that build skills for specific careers.
​Right Track encourages participation by persons with disabilities.  If you need an accommodation to fully participate in the Right Track program, contact Right Track staff directly at RightTrack@ci.stpaul.mn.us or call us at (651) 266-6363