Development Opportunity Sites
Subscribe for Development Opportunity Updates!
Snelling-Midway Redevelopment Site
Ford Site: A 21st Century Community
617 Stryker
The Saint Paul Housing and Redevelopment Authority (HRA) is soliciting offers for the purchase and redevelopment of 617 Stryker Avenue, and up to three additional properties located on the same block on Winslow Avenue.  The property is located in the West Side neighborhood, south of the Mississippi River from downtown.  The site offers proximity to downtown, and access to parks and natural amenities, as well as the commercial districts along Stryker Avenue, Smith Avenue, and District del Sol. 
Northeast Corner of Rice & Sycamore and 119 Lyton Place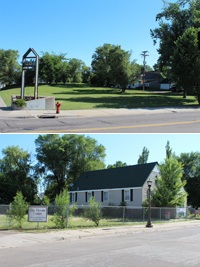 Located minutes from downtown Saint Paul and the State Capitol, these two sites are in a bikeable neighborhood and within walking distance to multiple locally owned businesses. The neighborhood vision for these sites is commercial, residential or mixed-use with a multi-story concept on the main site that is a transit-oriented development. The properties can be developed together or individually.
District 6 Neighborhood Plan - Rice Street Guidelines are in Appendix B.
Corner of Rice & Sycamore The main parcel is a full block between Sycamore and Lyton Place along Rice Street. Size = 0.80 acres Current zoning = TN1 PID #30-29-22-33-0063, 30-29-22-33-0075-0080
119 Lyton Place This additional smaller parcel is located at 119 Lyton Place and includes a 2,328 sq. ft. building. Current zoning = RT1 PID #30-29-22-33-0009
For more information about Rice & Sycamore and 119 Lyton Place, contact Andrew Hestness at 651-266-6577.